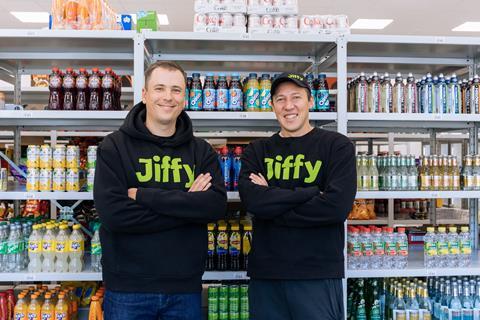 Jiffy is seeking to launch own-brand products into further categories following the launch of Jiffy label fresh produce earlier this month.
The performance of the own-label range – a first for the rapid delivery sector which includes 35 products including punnets of blueberries, packaged kale and potatoes and twin packs of corn on the cob – has prompted the company to extend into "further categories under our own Jiffy brand by the end of the calendar year" co-founder Vladimir Kholyaznikov told The Grocer.
Which products will come under the Jiffy label "will be primarily powered by feedback from customers, as we are rolling out capacity for customers to rate each product via the app and give extended further feedback", he added.
The app will also soon feature "customer-proposed recipes and meal ideas", Kholyaznikov said.
"This even closer relationship with our customers will help us anticipate their needs and help Jiffy to remain customer centric," he added.
The company this month revealed it had raised $28m to fund continued growth in the UK, the cash injection adding to the $7m in seed capital raised since the launch in April.
The latest round was led by family-owned investment company Heartland, and saw the participation of Boston-based international venture capital fund Flint Capital, gaming firm Playrix and existing investors Baring Vostok Capital Partners and LVL1, among others.
"The pandemic certainly accelerated consumer needs for super-fast and convenient groceries, something supermarkets just can't deliver. Jiffy only launched five months ago, yet we are hugely proud of the rapid yet sustainable growth we have achieved," Kholyaznikov said.
Unusually for a rapid delivery grocer, Jiffy's new Stratford hub will soon be offering app users a click & collect option, "rather than using the speedy delivery, for added convenience".