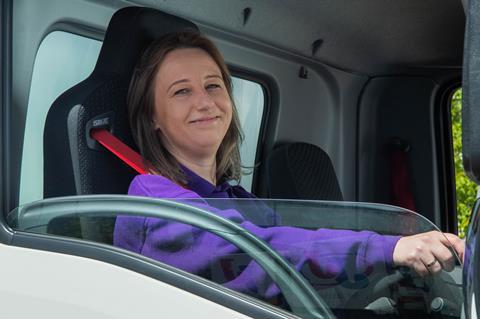 Wholesaler JJ Foodservice plans to recruit more women into HGV driver roles as the driver shortage continues to bite the industry.
The London-based business has launched a recruitment campaign to fill its driver vacancies by hiring women and "widening its talent pool".
The wholesaler is offering salaries for permanent positions of up to £35k with no evening or weekend work in the London region. In-house training will be provided.
It comes after The Grocer revealed a chronic shortage of drivers in the supply chain was leading to empty convenience store shelves and a shortage of beer within the independent channel.
"Only 1% of HGV drivers in the UK are women, we want to help change that," said JJ Foodservice HR manager Joanna Florczak. "Our drivers are the face of our business. They are friendly, professional and provide the great service that JJ has become well-known and loved for."
The driver shortage has been exacerbated over the past two months as foodservice has returned, putting pressure on a depleted workforce. The Grocer understands there is now a shortage of 70,000 HGV drivers in the UK after swathes of EU hauliers returned to the continent during the pandemic.