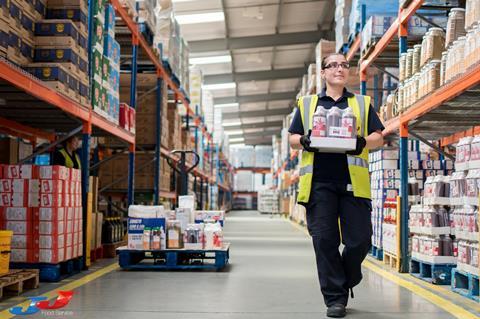 JJ Foodservice has slashed prices by up to 30% for its newly launched 'Collect & Save' campaign.
Customers are being encouraged to collect orders from the wholesaler in a bid to reduce pressure on its HGV drivers.
Goods that are collected by customers have always qualified for a 15% discount. The new campaign offers double the saving when five or more cases of selected products are purchased.
The campaign has kicked off with Diet Coke priced at £5.99 for 24x330ml cans when five cases or more are purchased for collection.
This compares with £7.49 for fewer than five cases for collection or £8.79 for delivery.
The campaign will see offers rotated on a weekly basis.
The click & collect service is available to customers across its 11 branches seven days a week.
"With the nation currently short on HGV drivers and new customers coming to us weekly, we need to make sure we have the support in place to maintain our high service levels," said chief product officer Sezer Ozkul.