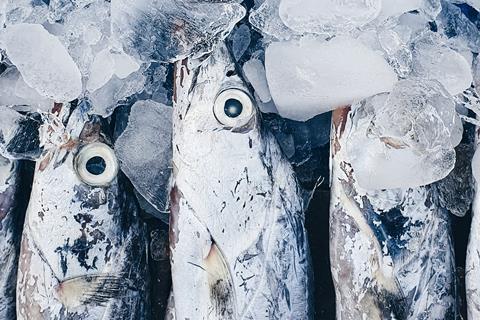 JJ Foodservice has seen sales of frozen fish jump by more than a third after introducing catch dates to labelling in a bid to help customers select the freshest product.
The Enfield-based wholesaler launched the Catch Dates campaign on 1 April across social media, digital and print marketing, promoting 'freshest frozen' to its customers.
Since then sales of 'frozen at sea' goods have surged 34%.
JJ is breaking ranks as traditionally fish suppliers have not promoted catch dates on websites or marketing.
"We are keen to set the industry standard and we've had great feedback from customers," said JJ chief sales officer Baris Kacar. "Being able to see catch dates before buying gives shops peace of mind that they can choose the freshest frozen fish when they shop with us.
"Shops are clearly keen to give their customers the best quality fish."
Frozen fish can legally be sold in the UK up to 24 months after being caught, processed and frozen.