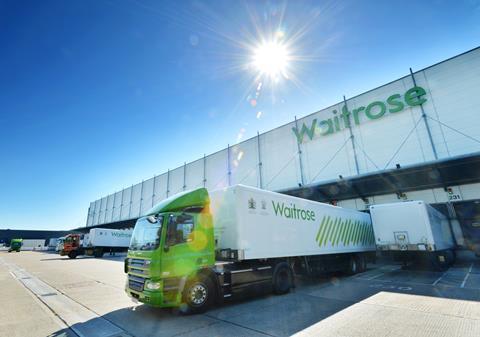 The John Lewis Partnership is going to start paying LGV drivers up to an additional £5,000 a year in efforts to tackle the current labour shortage.
John Lewis and Waitrose drivers will receive a pay increase of around £2 an hour in their base pay from 8 August, the company said.
In addition, the group will offer a £1,000 sign-on bonus to new LGV drivers with C+E licences joining the business before November this year.
"We're responding quickly to the national driver shortage by ensuring our drivers are paid competitively and by investing in training for the future," said JLP director of supply chain Mark Robinson.
"These changes will mean that we can continue to serve our customers well and get them the products they need."
Around 900 currently employed drivers will benefit from the pay rise. In addition, the company is planning on setting up a driver training programme for existing employees and new recruits that do not have LGV experience but wish to become drivers.
Robinson said: "There's never been a better time to get behind the wheels for Waitrose and John Lewis."
The move follows a similar announcement by Marks & Spencer's logistics partner Gist earlier this week.
The company said it was now offering a £2,000 sign-on bonus to new HGV drivers in addition to the chance to earn three retention payments of up to £3,000 for a total of up to £5,000 in incentives.