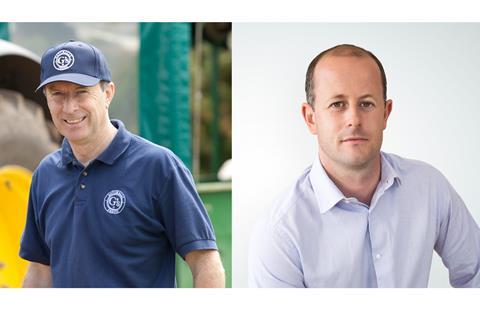 G's Group CEO John Shropshire will step down at the end of the month, with his son Guy taking the reins of the major salads and vegetables supplier, the company has announced.
Shropshire, who first joined the business in 1976, will step into the role of executive chairman from 1 May as part of a leadership transition process to his eldest son.
From his new role, he will offer guidance to Guy Shropshire and the rest of the G's board, the business said.
"The change in leadership will not be accompanied by a 'big bang' or sudden change in strategy. Instead, I wish to champion continuous improvement and a constant positive evolution, not revolution," said Guy Shropshire.
"I believe we have an ever-stronger value proposition, well aligned to both the current and future market trends of our customers and consumers. Through a long-term commitment to our key strategic markets and range of core products, as well as by pushing the boundaries in new business development, we will continue to drive the business forward."
Guy Shropshire has worked for the family business since 2009 after studying for a business management degree at the University of Northumbria.
Since joining, he has headed up G's North American and European businesses and founded its Love Beets brand, which launched on to the UK market in 2019.
He is the third generation of the Shropshire family to take charge of the Cambridgeshire-based supplier since it was founded in 1952 by his grandfather and namesake, Guy Shropshire.