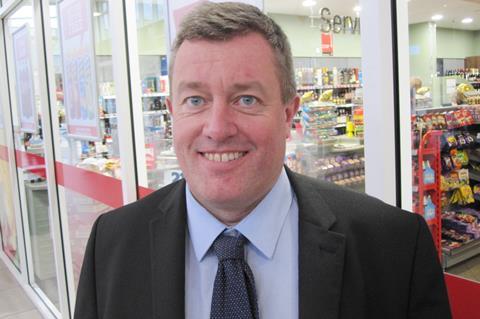 James Convenience has seen a 12% surge in sales across its estate as non-essential retail reopened earlier this month, driving footfall to its town centre and transient stores.
It comes as all 50 stores are now open, including 15 located within bus stations.
However footfall remained 25% down on the week ending 16 April compared to the same period in 2019.
Despite this, the chain has expanded this month with the addition of a new 600 sq ft Select Convenience store in Ashton-under-Lyne bus station which opened last week after a major rebuild.
This latest shop follows the overhaul of the Northampton bus station site which has undergone a refit.
The store has a strong food-to-go focus offering Tango Ice blast, Costa Express, Rollover hot dogs and F'real milkshakes, a model James is keen to replicate across his transient locations.
"We can see step-changes happening," said James. "Non-essential retail reopening was essential for us as more people use public transport. I think because we are in such transient hubs we are a good barometer for what's going on. We very much want to get things back up to speed and continue expanding."