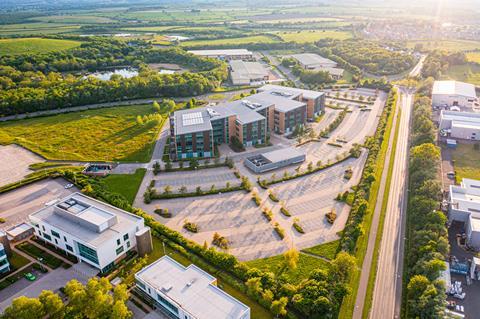 Just Eat is to create 1,500 new jobs in the UK over the next 12 months.
Recruitment for the new roles at the takeaway delivery service is already underway, with 300 new jobs created to date. The new roles all relate to customer service, ranging from advisors to team leaders, specialist support roles and management.
Just Eat's new staff will be based in recently opened offices in Houghton le Spring, Sunderland. The 20,000 square metre site features a gym, catering area and a lounge.
The recruits will, however, begin working from home with plans to operate a hybrid model in the coming months.
"As part of our ongoing investment in our UK business, we're delighted to be creating upwards of a thousand new employment opportunities in our customer care department," said Andrew Kenny, UK MD at Just Eat.
"Alongside the launch of our worker model for couriers, this move will help us to bring the very best service to our customers and restaurant partners as demand for food delivery goes from strength to strength in the UK," he added.
The fresh recruits will work to support Just Eat's 58,000 restaurant partners and millions of customers on a variety of topics from order enquiries to helping restaurants with their menus. The move will help Just Eat improve overall service levels by increasing employee engagement and providing greater insight into its partners' and customers' experience, the company said.
The announcement was welcomed by local politicians.
"We're very proud of what Sunderland offers as a place to do business, and it is vindication of that offer," said councillor Graeme Miller, leader of Sunderland City Council.
Business minister Paul Scully added the investment "drives forward our plan to level up the whole of the UK".