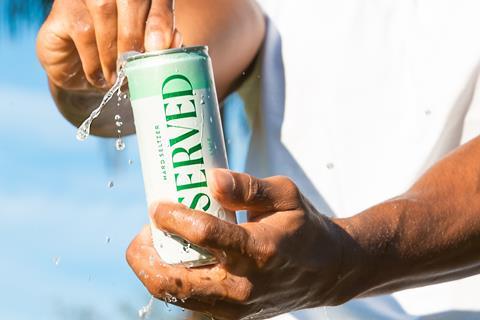 Former Sainsbury's CEO Justin King has joined the board of Served, the hard seltzer brand that counts pop star Ellie Goulding as a co-owner.
King – also a non-exec at M&S and a member of PwC's Public Interest Body, has joined as a senior board advisor. He had also made a "significant" investment in the brand, said Served.
King called the brand a "truly premium product which stands out in the crowded field of the hard seltzer category which is set to explode in the coming year".
Served co-founder Dean Ginsberg, who founded the brand with his brother Ryan in 2020, said Served was "delighted to welcome Justin to our advisory team".
"As we enter our next phase of exciting growth, it's important that we bring on the very best people to support the brand in each of our core channels – and you won't find anyone more talented and experienced than Justin when it comes to retail."
It comes just weeks after Served announced pop star Goulding's acquisition of a stake in the brand, which made her a co-owner.
The drink itself is 4% seltzer containing 57 calories per 250ml can and has already netted listings in WH Smith, Selfridges, Harvey Nichols and Planet Organic.