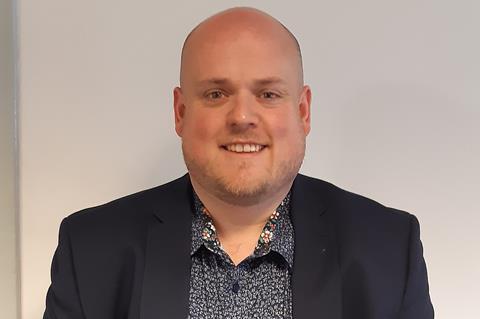 Scottish wholesaler JW Filshill has appointed Gary Milligan as regional development manager to support growth in its Keystore estate.
The appointment comes as the fifth-generation family business ramps up its symbol group resources following a "robust period of growth".
Milligan, who was a children's football coach for 20 years prior to taking on the role, will be responsible for stimulating growth and increasing profitability across the wholesaler stores based across the east of Scotland.
JW Filshill chief sales and marketing director Craig Brown said Milligan's technology experience, interest in data and the EPoS system, along with online ordering operation will help the business to attract "the type of tech-savvy, entrepreneurial retailers with the community at their heart who will shine a spotlight on the Keystore brand".
He added: "This is a key appointment for us as we seek to grow the Keystore estate. Since March last year, our work with customers to fully equip them to trade throughout the pandemic has been instrumental in many new customers approaching us to join Keystore. We have continued to build on this and are delighted Gary Milligan has joined the Filshill family to keep up the momentum."
Milligan commented: "I've long been aware of the company's reputation within the industry and was particularly attracted to its family approach and low staff turnover, with many people working for the company for over 10, 20 and even 30 years.
"It's an exciting time to be joining a forward-thinking business that is setting out its own stall for future growth by moving into a new distribution depot and head office premises next year, and I'm really looking forward to getting to know my customers in the east of Scotland, forging new relationships and helping make their businesses stronger over the coming months.
"As someone who's already heavily involved in my own local area through my under-14s football team, I'm also looking forward to helping retailers recognise how important community involvement is to their business and how supporting local good causes can transfer into increased sales."