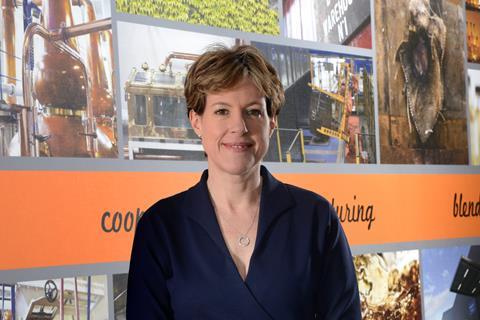 The Food & Drink Federation has appointed Karen Betts of the Scotch Whisky Association as its new CEO.
Betts will succeed Ian Wright, who steps down at the end of the year after seven years in the role.
Betts became CEO of the Scotch Whisky Association in 2017 and took a leading role in lobbying both the UK and US governments for the removal of punitive tariffs on scotch whisky.
A former lawyer and diplomat, Betts spent 16 years in the UK foreign office including time as British ambassador to Morocco and a counsellor to the British Embassy in Washington.
She now holds roles as an adviser to the UK government's Board of Trade and is chair of the CBI's International Trade & Investment Council.
She branded herself a "foreign policy wonk" in an interview with The Grocer last year.
Betts said she was "delighted" to be joining the FDF in these "rapidly changing times, with challenges and opportunities for the industry to grasp in everything from addressing climate change, to skills and livelihoods, and healthy diets".
Betts will inherit a packed agenda of issues including the upcoming ad ban on HFSS foods and ongoing Brexit frictions such as those concerning Northern Ireland.
FDF president Jon Woods said Betts "has an outstanding track record of achievement representing both our country and one of our most important and valuable industries".
"Karen will bring great understanding of, and experience in, working closely with governments and some of the world's biggest consumer goods companies."
Chair of the SWA, Scott McCroskie, said Betts leaves "with our heartfelt gratitude".
"She has steered the industry successfully through a turbulent period, critically while punitive tariffs were imposed on Scotch Whisky by the United States, through the UK's departure from the EU, and during the Covid-19 pandemic. Her leadership has helped the industry emerge in a strong and forward-looking position."
The FDF's profile has grown dramatically under Wright's leadership and resulted in a ballooning membership, from 160 companies to around 900.
He was labelled as a "sort of doyen" for the food sector by another trade body head for his role in bringing industry figures together to present a unified front to government.
"The most significant person in the world of trade associations is definitely Ian," said another one colleague last year. "He's head and shoulders above any other industry leader in terms of influence and his ability to bring people together."