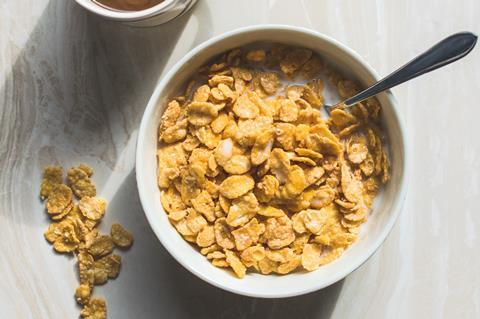 Kellogg's has unveiled plans to slash salt and sugar from its range in a bid to boost its health credentials.
The cereal giant plans to remove 10% of the sugar from its kids' cereal range and at least 20% of the salt from the range, making them all non-HFSS by the end of 2022.
It will also reduce sugar in Krave, which it said was "a favourite cereal for young adults", by approximately 11%.
Special K, meanwhile, will be reformulated to become non-HFSS. Coco Pops, Corn Flakes and Rice Krispies are already non-HFSS.
Shoppers were "rightly demanding more from companies like ours and everyone expects good food to do a world of good too", said Kellogg's UK VP Chris Silcock.
Under the government's planned clampdown on HFSS foods, cereal brands classified as HFSS will be unable to run bogof offers and end-of-aisle promotions.
The news comes as the cereal giant unveiled what it dubbed a 'Wellbeing Manifesto' this week, setting out plans to "make good food that does a world of good too".
Read more:
As part of the 'manifesto', Kellogg's has also launched a new, smaller cereal box for Special K and Bran Flakes with less air space and packaging, which it said meant the supplier would use almost 191 tonnes less cardboard and plastic annually.
This, combined with "transport efficiencies", would remove 10% of its carbon a year, it claimed.
It stressed the packs would still contain the same weight of cereal. They will hit the market over the coming months.
Kellogg's also pledged to up the fibre content of its cereals by the end of 2023.
The impact of its food was "much broader than just what goes in the box", said Silcock. "It's about how we grow our ingredients and the impact we have on the planet and how we cook and make our food. It's also about the social and emotional role of food and how it brings people together."
It comes amid a major push from cereal manufacturers to change the perception of breakfast cereals as an unhealthy category.
Breakfast Cereals UK – whose members include Kellogg's, Nestlé, Mornflake and Weetabix – launched its own manifesto last year setting out "the case for the nutritional importance of breakfast cereals in the UK diet, as significant contributors of fibre and micronutrients".