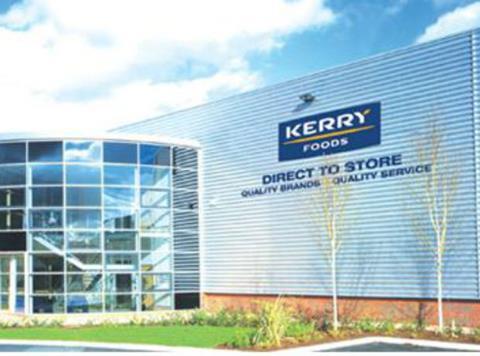 Kerry Group has struck an €853m (£731.5m) deal to acquire preservatives maker Niacet Corp as it focuses on building the core ingredients business.
It follows an announcement on Friday that the Irish group had agreed to sell its UK and Ireland consumer foods meats and convenience meals business, which includes Richmond and Wall's sausages, to Moy Park owner Pilgrim's Pride for €819m (£703m).
Kerry is off-loading assets it no longer considers core to concentrate on building a position in the fast-growing food and beverage ingredients markets, which has fatter margins than grocery supply.
Niacet creates preservation technologies for use in the bakery and pharmaceuticals sectors, as well as making low-sodium preservatives for meat and plant-based food.
The business – which is expected to generate revenues of $220m (£158.6m) and EBITDA of $66m (£47.6m) in 2021 – has customers in more than 75 countries and manufacturing sites in Niagara Falls in the US and Tiel in the Netherlands.
Kerry said there was increasing consumer focus on food safety and the environmental impact of food waste, with growing demand from producers to extend the shelf-life of plant-based meat alternatives.
CEO Edmond Scanlon added that the acquisition of Niacet's complementary product portfolio enhanced the group's leadership position in the fast-growing food protection and preservation market, as well as significantly advancing Kerry's sustainable nutrition ambition.
"Niacet is a business with market-leading positions, differentiated technologies and a strong and highly experienced management team," he said. "We are pleased to welcome the Niacet team to Kerry and we are excited at the potential the combination of our two businesses offers to outperform in this important and attractive market."
Kerry agreed the deal with an affiliate of funds advised by SK Capital Partners and other shareholders on a cash-free, debt-free basis.
Following the acquisition, Niacet will be integrated into Kerry's global food protection and preservation platform.
The transaction is expected to close by the end of the third quarter of 2021, subject to customary closing conditions and regulatory approvals.
Shares in Kerry Group are up 2.1% to €109.20 today.