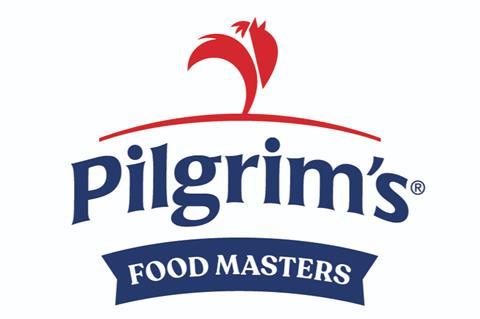 Kerry Group's UK and Irish consumer meats and meals business has begun trading as Pilgrim's Food Masters, following its acquisition by US food giant Pilgrim's Pride in June.
Pilgrim's said the new name reflected its "passion for creating outstanding tasting food and commitment to world class innovation".
The group's 4,500 team members across the UK and Ireland will continue to be led by CEO Nick Robinson, who headed up the corresponding Kerry Group business prior to its sale. The supplier's workforce is spread across 11 sites including facilities in the UK and Ireland, and an extensive distribution network in both countries.
"This is the start of an exciting new chapter in our history as we join the Pilgrim's family and we're feeling confident and ambitious about what the future holds," said Robinson.
"We have a strong track record in delivering growth and as Pilgrim's Food Masters we have the foundations of an already highly successful business. As one of the UK and Ireland's leading food business, we remain committed to the communities and customers that we serve."
Kerry Group agreed to sell its UK and Ireland meats and meals business, which includes brands such as Richmond, Wall's, Fridge Raiders and Galtee, to Pilgrim's Pride for €819m (£703m) during the summer.
"We're delighted to welcome new colleagues into the Pilgrim's family who share our values and are passionate about sustainable growth," added Fabio Sandri, Pilgrim's CEO.
"With a united vision to be the best and most respected company in our industry, we look forward to unleashing the expertise of the Pilgrim's Food Masters team as they continue to innovate and create value in this exciting growth sector."
The purchase of the Kerry business marks the latest move by JBS-owned Pilgrim's Pride into the UK food market. It acquired poultry giant Moy Park in 2017 and pork giant Tulip in August 2019, before subsequently rebranding the Tulip business as Pilgrim's UK in August 2020.