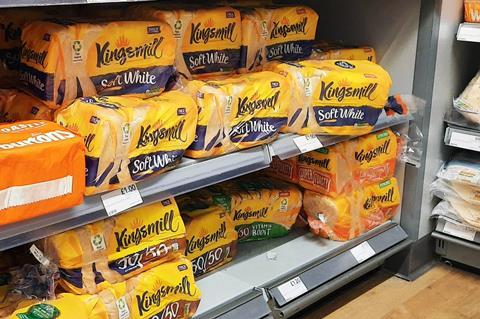 Kingsmill has unveiled a "manifesto" of commitments in a bid to boost its sustainability, health and community credentials.
Dubbed its Slice of Kindness Pledge, it outlines a slew of commitments including a partnership with Save The Children to crack down on child poverty in the UK and a 'Kingsmill Kindness Fund' of financial support for "superstars in our communities".
The partnership will see Kingsmill support the charity with a minimum £150,000 donation in its first year, as well as a 12-month sponsorship of The Simpsons on Channel 4, ad campaigns, a "special charity loaf" and adding the charity's logo to its packaging.
The Kindness Fund, meanwhile, would "reward both 'superstars in our neighbourhoods' who make a difference every day, as well as Kingsmill employees who volunteer in areas close to their heart".
Kingsmill has also pledged to work on "dedicated product solutions to help increase the UK's fibre and wholegrain intakes", and to "champion" kerbside collections for bread bags and other soft plastic earlier than 2026.
"We really want people to know that Kingsmill bread bags are recyclable," said Kingsmill owner Allied Bakeries joint MD Chris Craig. "We believe that the UK needs an infrastructure to support a sustainable plastics economy, one where recyclable plastic such as bread bags can be collected from outside people's homes and taken for recycling."
Lastly, it said it would work on "packaging innovations" such as a trial, rolling out from September, of new Kingsmill 50/50 No Crusts packs with recycled content. Kingsmill said it was "the first bakery brand to hit this important milestone".
The brand was "embedding Kingsmill's 'Slice of Kindness' throughout our business as a formal commitment to take our previous work to the next level with significant new initiatives", said Craig.
Kingsmill was "committed to moving quickly where we can make a big difference", he said. "We are collaborating wherever possible with great fit partners, including our packaging suppliers and customers, to support positive change."