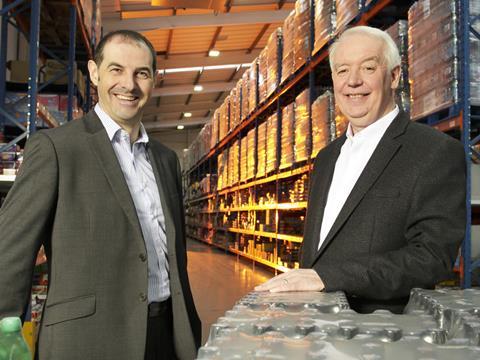 Newly listed Kitwave has revealed plans to make its first acquisition since it went public in the early part of next year.
Kitwave CEO Paul Young told The Grocer the move would "accelerate its organic growth".
"We have kept in close contact with various businesses over the course of the pandemic and we expect to acquire a new business in early 2021," he added.
The wholesaler has a strong history of growth through acquisition, having bought 10 businesses over the past 10 years, including frozen food specialist Eden Farm and drinks giant HB Clark.
Meanwhile, Kitwave continues to focus on integrating its divisions, in line with plans it set out in May at the time of its flotation.
Customers of Kitwave's frozen food business Eden Farm will have access to ambient products when ordering online for the first time by November this year.
"The bit is between our teeth now for how we can be a one-stop shop for our customers," added Young. "This is stage one of four or five stages. We have got to take our time with it and ensure we can fulfil orders, but we are absolutely on the right track."
This week the wholesaler posted its inaugural results as a listed company.
Turnover was £147.1m for the six months to 30 April 2021, while operating profit was £800k.
The business said its results were affected by coronavirus lockdown restrictions and closures within the leisure and hospitality sectors.
However, Kitwave has seen revenue bounce back to 92% of pre-pandemic levels since restrictions eased.
"We knew it would be a difficult first six months, but it is what we anticipated," said Young. "We remain confident that the group is on track to achieve its full-year expectations.
"This belief is further supported by the timing of the return to normal, as it allows the group to take full advantage of the second half of our financial year, when trading is traditionally stronger due to the seasonality of the frozen and chilled division.
"The board anticipates a buoyant market to return once Covid-19 lockdown restrictions are removed fully and has confidence that the group will continue to be one of the leading independent delivered wholesale providers in the UK.