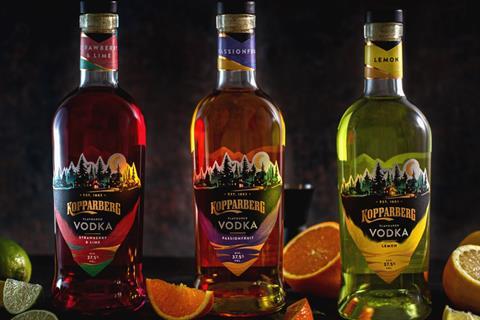 Kopparberg is moving into flavoured vodka.
The brand, which has spent past years making a major move into the spirits market, has unveiled a trio of flavours – Lemon, Passionfruit and Strawberry & Lime – which all ring in at 37% abv (rsp: £18/70cl).
Kopparberg said it wanted to "shake up" the category, which was "dominated by subtle flavours and colourless liquid", with an "explosion of colour".
The drinks were "perfect for when the sun sets, and the energy and tempo rises", it added.
"We weren't content with the dull and subtly flavoured options currently available on the market," said Kopparberg head of marketing Rob Salvesen, adding the NPD "offers a bold burst of fruit flavour and colour in a way that only Kopparberg can".
The brand said it would be best served "in cocktail creations" and plans to showcase potential recipes on its social media channels over the coming weeks.
Kopparberg has been steadily building its spirits portfolio over recent years with launches in gin, flavoured rum and RTDs, as well as hard seltzers.