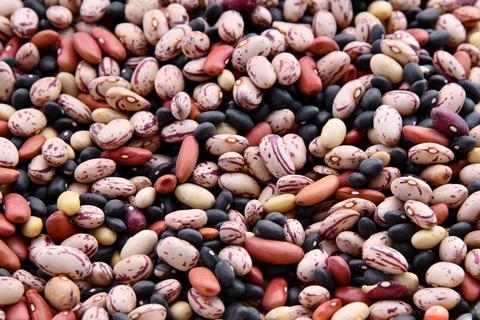 Kraft Heinz is calling on emerging talent in the food industry to help it "unlock the power of Beanz".
The fmcg giant has launched an 'Innovation Challenge' in partnership with Future Food-Tech, and is asking entrants to come up with "a delicious application or ingredient that brings beans or pulses to the menu".
Solutions should deliver on five key areas: sustainability, health, affordability, taste and convenience, said Kraft Heinz.
After an in-depth shortlisting process, selected finalists will get the chance to pitch their solution to Kraft Heinz and a global audience during the live-streamed virtual Future Food-Tech Summit on 30 September to 1 October 2021.
The partnership would help spotlight emerging talent within the industry and accelerate innovation and collaboration, whilst solving an industry challenge, said Future Food-Tech.
"Our Innovation Challenge enables opportunities for start-ups to partner with corporate leaders to scale their technologies as we have previously seen with Unilever, Kellogg Company, Quorn Foods and Roquette," said Future Food-Tech conference producer Oliver Katz.
"This time we are excited to scout for innovations in the beans and legumes category with Kraft Heinz," he added.
Erik-Jan Ransdorp, international director for R&D better meals & EMEA at Kraft Heinz, said its strong foundations in agriculture acted as "fertile soil for innovations that address key consumer needs by offering affordable, tasty and nutritious products, which are convenient and environmentally friendly at the same time.
Applications are open now until 27 August.
The move comes as Heinz is making a concerted effort to expand its bean and pulse offering, having unveiled plans to take its Beanz brand into a swathe of new categories earlier this year.
The push began with the launch of its Beanz Protein Pots in January.
Last month, it launched a range of Heinz for Baby pulses. Available in three varieties – Saucy Pasta Stars With Beans & Carrot; Potato Bake With Green Beans & Sweet Garden Peas; and Risotto With Chickpeas & Pumpkin – the SKUs were intended to "help parents introduce more savoury flavours and plant-based ingredients to their little one's menu", said Heinz.