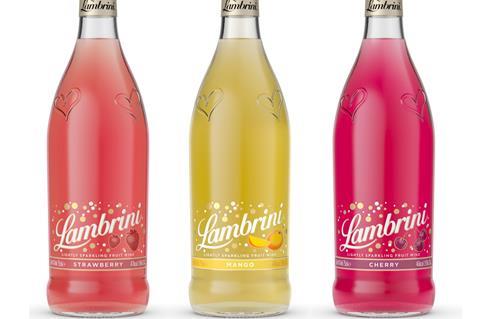 Halewood Artisanal Spirits has bid farewell to its long-standing perry brand Lambrini after a year of disappointing retail sales.
Halewood – which has spent past years steadily ramping up its focus on posh spirits – has sold the brand to Accolade Wines for an undisclosed sum, in a move its CEO Stewart Hainsworth said marked "the final stage" in its plans to focus on spirits.
The sale comes on the back of a disappointing year in the mults for Lambrini: the brand's volumes were down by almost a third (28%) over the 52 weeks to 15 May 2021, latest data reveals [NielsenIQ].
Accolade Europe MD Caroline Thompson-Hill said the acquisition was "a great thing for the industry and the consumer as we continue to invest in our partnerships, innovate the category, and deliver products that excite the consumer".
The winemaker – whose core range is touted as being carbon neutral – plans an eco-makeover for Lambrini. Accolade was "delighted to announce that the carbon-neutral status of Accolade Wines Europe will be extended across the Lambrini portfolio, further supporting our ambition to reduce emissions across the industry", said Thompson-Hill.
The brand was "in capable hands with Accolade Wines, which has a track record of building global brands", said Halewood UK MD John Bradbury.
Halewood has gone from strength to strength over the past decade since it began a major pivot into posh, "artisanal" spirits, as it calls them.
Its brand performed well during the first lockdown of 2020, with the business reporting a 20% surge in revenues to £401.5m over the year to 27 June 2020, despite the loss of the on-trade and travel retail channels.