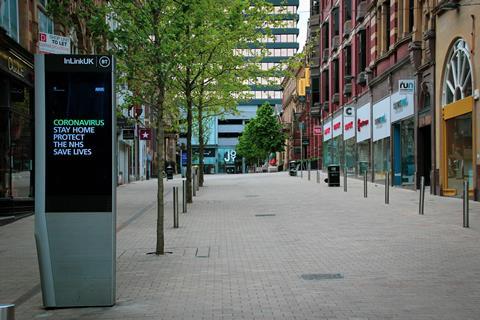 Landlords are calling on Rishi Sunak to use the autumn Budget to tackle retailers' use of the UK's insolvency regime.
In a letter to the chancellor, the British Property Federation has accused retailers of abusing the regime through their use of company voluntary arrangements.
CVAs allow businesses to cut debts and costs by securing concessions from creditors, including landlords, subject to majority approval in a creditor vote. The BPF has raised concerns previously with government that a wave of CVAs in the pandemic has seen retailers unfairly and disproportionately shifting debts on to landlords.
The industry body's Budget submission to the chancellor renews its call for reform of the insolvency framework, claiming creditor confidence needed for investment in towns and cities is being undermined "at the very moment in which it will be needed most".
It warns debts accrued in the pandemic will lead many more high street businesses to resort to the insolvency process.
"Given the structural shift in retail and the challenges currently facing our high streets, the government must make sure that CVAs are fit for purpose and applied fairly," it says, claiming there has been "routine abuse of CVAs" in recent years.
Echoing a Budget call from the BRC last week, the BPF also urged the chancellor to radically reform business rates by cutting the overall burden and increasing the frequency of revaluations to keep the tax more in line with rents.
So-called 'downward phasing', which limits how quickly a shop's rates bill can fall following a revaluation, must also be scrapped, according to both industry groups.
In January, the BRC hit back at BPF accusations retailers were abusing CVAs, arguing landlords forced to lower rents were usually charging too much in the first place, based on out-of-date values.
The autumn Budget is due to take place on 27 October.