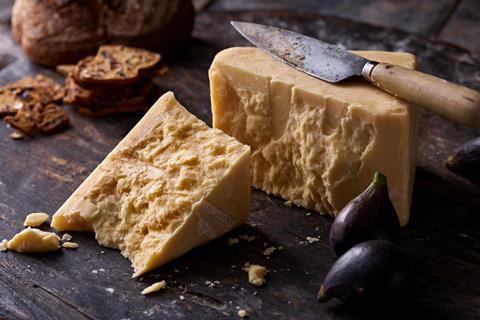 Lidl and dairy supplier Wyke Farms have joined forces in a bid to create what the discounter claimed would be the first carbon neutral cheddar to be listed in a UK supermarket.
The project will see Lidl work directly with Wyke and its farming base to implement sustainable farming and business practices and facilitate the purchase of carbon credits – permits which allow a company to emit a certain amount of CO2 emissions.
Specific efficiency measures set to be taken included cutting down on fertiliser use, converting farms to deforestation-free feed or using low food-mile feedstuffs. Meanwhile, the carbon credits are to come under the standards of climate NGO The Gold Standard Foundation.
The entire scheme is set to be audited by The Carbon Trust, the retailer said.
Lidl claimed its Wyke-supplied cheddar would reach carbon neutrality by the end of 2021, stopping the emission of 22.5 million kilograms of CO2 per year.
"We are committed to future-proofing British farming by helping introduce more sustainable practices," said head of responsible sourcing and ethical trade at Lidl GB Amali Bunter.
"Our partnership with Wyke Farms is aiming to tackle some of the barriers to addressing carbon neutrality in farming. Developing a closed-loop system requires significant investment, but we believe this pioneering programme will help set the standard for our supplier practices going forward."
While the discounter has not committed to expanding the scheme to other suppliers, it suggested the project could be rolled out more widely once its learnings had been taken. Chilled cheese is currently the second-biggest CO2 emitter in Lidl's supply chain, behind only fresh meat.
Wyke Farms – which has supplied Lidl for 25 years – has previously undertaken sustainability and environmental measures with the retailer, such as plastic reduction and recyclability measures. The cheesemaker is already a major player in renewable energy, which now represented "a significant part of total turnover", it said last month.
"We are delighted that Lidl and our farmer suppliers are on this important journey with us. As practical environmentalists, for the sake of our children, we absolutely have to produce quality cheese products in a way that creates a net positive impact on the environment," said the supplier's MD Rich Clothier.