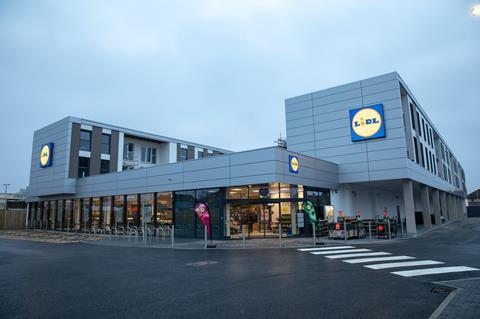 Lidl asked a major landlord for a so-called 'Covid clause' in leases, entitling it to concessions on rent in the event of future lockdowns.
Covid clauses, typically setting out a 50% rent reduction in a future government-enforced closure, have become a common feature of retail leases, but not for supermarkets allowed to remain open.
It's understood Lidl argued it should be entitled to a similar concession on the grounds it could be negatively affected by the closure of nearby non-essential shops.
"It's a pretty weak argument," said the source. "We said, well, sorry, if we give a concession to you guys then we're opening Pandora's box."
Covid clauses have become "much more standard" where businesses have been forced to close in lockdowns so far, but Lidl's request, made earlier this year, was the first received from a supermarket, said the source. The discounter backed down when the landlord rejected its argument.
"If I'm honest, I think it's a fair thing to ask for, as long as when push comes to shove and you say no to a business, whether it's a Lidl or anyone similar, they're sensible about it.
"Because ultimately if we're giving Covid clauses to everyone it will impair our ability to support smaller businesses."
Lidl told The Grocer it was not making Covid clauses part of its terms and conditions on rented property, though it had granted them as a landlord to tenants attached to its stores.
The discounter is not the first retailer to have proposed such a clause to a landlord despite its shops remaining open in lockdown. The Grocer revealed in March WH Smith had written to landlords arguing rent should be suspended in future events similar to the Covid pandemic. The majority of the retailer's high street stores remained open in the latest lockdown, including over 200 post offices.
Poundland, which temporarily closed about 100 of its roughly 800 stores in lockdowns this year and last, has been inserting Covid clauses into property deals since at least last summer.
The landlord source said: "Where people have had to close, it's becoming much more standard to ask for some sort of Covid clause. In most cases we would look to agree something in the event of a Covid-related pandemic where the government has said shops have to close.
"What we're less keen on is generic wording about any pandemic that at any point might close a shop for any period of time, whether it's government mandated or not.
"But Covid clauses do seem to be here for the foreseeable."