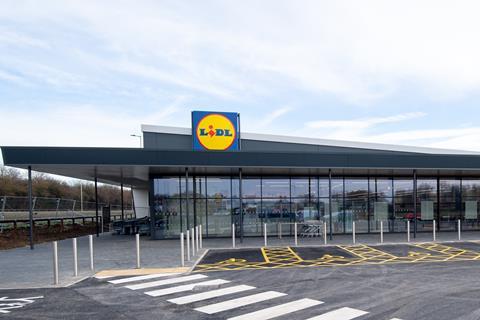 Lidl has quit an industry group set up to explore the use of a digital deposit return scheme (DDRS) amid fears it could detract from the UK rollout of a conventional store-based model.
The retailer, alongside Aldi, Co-op, Ocado, suppliers Diageo and Danone and the BRC, had been part of the Digital DRS Industry Working Group, which The Grocer reported last week plans to launch a major trial of DDRS. The trial could reduce the need for conventional reverse vending machines, estimated to cost £1bn a year.
However, a spokesman for the discounter told The Grocer it had decided in the past week to leave the group.
"We were invited to the group as part of a fact-finding mission over the possibility of DDRS," said the spokesman.
"We have decided for us the priority is to concentrate on the rollout of DRS in Scotland. We don't want to add another layer of complication so we have decided not to participate further."
The IWG is backed by organisations including the British Glass and the British Plastics Federation who have warned the governments DRS rollout risks damaging kerbside collections.
In a response to the government consultation on its plans, the IWG said DDRS "has the potential to reduce the burden upon the consumer to have to queue up at a reverse vending station."
In March, Lidl unveiled plans for money-back recycling stations at four stores including Hamilton, Edinburgh Granton and Glasgow Yoker, with Dundee's city centre instalment going live as a trial.