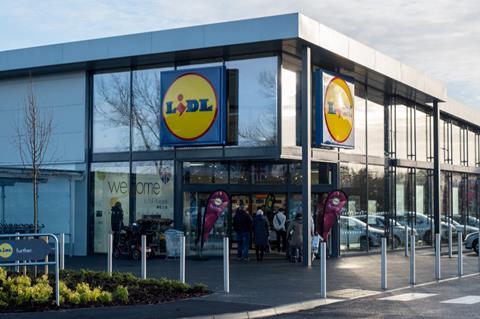 Lidl is analysing the results of a three-week trial of so-called 'nudge tactics', encouraging shoppers to swap their usual choices for healthier options.
The trial ran across the discounter's UK store network and involved on-shelf signage pointing customers to "a range of healthier alternative products that are easy to make and at the same price or less", according to Lidl.
It is thought Lidl is considering a longer-term initiative, with the analysis to inform any decision.
Details of the "healthier swaps" trial, which ran earlier this year, were recently revealed on Lidl's corporate website. "Flags were importantly brought to the shelf edge where we know our customers make key food buying decisions," it says. "The flags were offering simple to make swaps, often not requiring customer to alter meal plans."
There is also a 'heathier swaps' page on Lidl's consumer website, though no products are currently shown on it.
Lidl is the latest in a number of supermarkets to experiment with nudging shoppers towards healthier options. Tesco and Sainsbury's were involved in a multi-retailer trial that last year found promotions to make healthier food cheaper could lead to double-digit increases in sales.
Analysis by Oxford University found trials involving more than 100 stores in Lambeth and Southwark were able to significantly boost sales of vegetables and healthier options such as baked beans. Tesco's push on fresh fruit & veg resulted in a 13% year-on-year sales boost for the promoted products.
However, a report on the pilots found they had had been hamstrung by a lack of commitment among retailers and suppliers, as well as being disrupted by the pandemic.
From next year, the government is set to ban in-store promotions of products hight in fat, sugar or salt, including aisle-end and volume-based bogof deals, with details to be finalised.