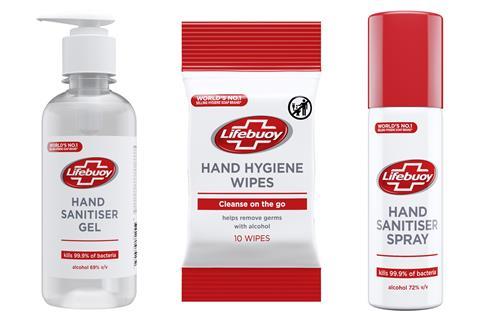 Hygiene brand Lifebuoy has teamed up with Tesco to install sanitising stations across 11,000 of its stores.
The brand has also unveiled a new sanitiser it claims "harnesses a new formulation that is rich in vitamin B3" to "support the skin's natural immunity", which also kills 99.9% of viruses and bacteria.
Lifebuoy wanted "to do more than just provide effective products on-shelf for shoppers," said the brand's business development director Benoit Roger-Machart. "Which is why we've partnered with Tesco to go one step further with in-store sanitiser stations providing Tesco shoppers with the reassurance they want in a highly visible Lifebuoy-branded dispenser."
It comes on the back of a major campaign called 'Soaper Heroes' from Lifebuoy, which saw it team up with Tesco to educate children on "the importance of hand hygiene".
The 130-year-old Lifebuoy brand was resurrected by owner Unilever in the UK in 2020, launching a range of hand sanitiser, liquid handwashes and wipes, backed by a £12m media push.