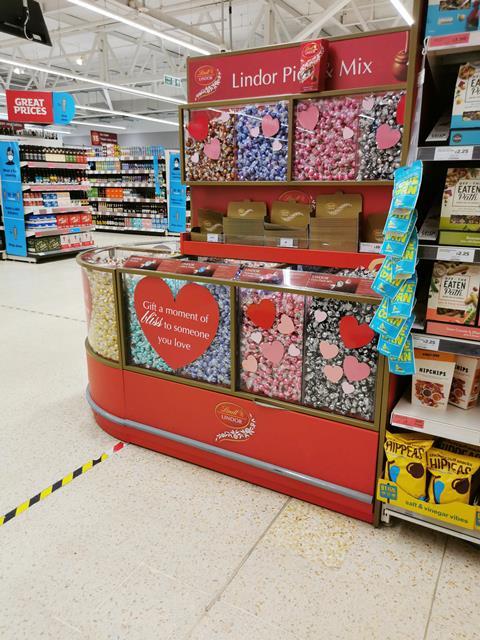 Swiss confectionery giant Lindt & Sprüngli has soared back into double-digit growth as the shops emerged from lockdowns across the world and it continued to benefit from strong demand for premium chocolate in supermarkets.
Organic sales jumped 17.4% to CHF 1.8bn (£1.4bn) in the six months to the end of June as the group recorded double-digit growth and made market share gains in all its three regions: Europe, North America and the rest of the world.
The performance in the half smashed analyst expectations, with consensus for the period of growth of about 8%.
It represents a big turnaround following a difficult 2020 plagued by the Covid pandemic, as store closures and disruption to Easter and Christmas trading patterns saw revenues fall 6.1% to CHF 4.1bn (£3.2bn).
Lindt said it was able to meet increased global demand for high-quality chocolate, with its Lindor and Excellence lines being the main drivers of sales growth in the period.
Easter business also recovered significantly and exceeded expectations, the business added.
The shift to digital shopping continued in 2021, with online sales doubling in the half.
"However, the worldwide measures to fight against the pandemic continued to adversely affect business performance in various markets and business segments in the first half of the year," Lindt said in the trading statement.
"At Lindt & Sprüngli, this primarily impacted the business segments of the own shop network, as well as duty free."
Global retail recovered with double-digit growth compared to a very weak previous year when shops were closed. Although, ongoing temporary local lockdowns and lower shopper footfall meant sales remained lower than 2019 levels.
In Europe, organic sales increased 16.4% to CHF 941m (£743.6m) despite Covid restrictions across Germany, France, Italy and the UK still constraining the business.
Organic sales rose 18.8% to CHF 620.9m (£490.5m) in North America and by 18% to CHF 237m (£187.2m) in the rest of the world.
Group operating profits improved significantly in the half, growing from CHF 17.1m a year ago to CHF 138.8m.
Lindt predicted organic sales growth in the lower double-digist range for the full year of 2021 as global chocolate markets slowed down in the second half.
Bernstein analyst Bruno Monteyne said: "There are beats, big beats and premium beats.
"This is the latter. Lindt grew organically at 17.4%, twice the rate of consensus expectation on the back of a strong global chocolate market, accelerated shift to premium chocolate with increased distribution in grocery retail, continued channel shift (doubling ecommerce with excellent performance in the toughest ecommerce market: China)."
Shares in Lindt moved strongly higher today, up 3.5%, as a result.