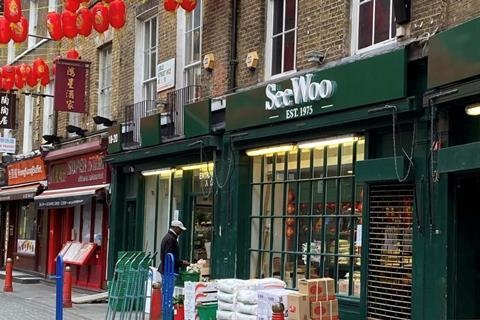 Asian foods wholesaler SeeWoo UK has successfully secured just under £500,000 in local authority grant funding.
SeeWoo Group MD Lucy Tse Mitchell told The Grocer the Additional Restrictions Grant had been a "lifeline" as sales had "fallen off a cliff" with annual turnover more than halving from £21m in 2019 to £10m in 2020.
"Like so many businesses in the wholesale sector, we supply into the restaurant and hospitality industry and their forced closure has had enormous impact on our turnover," she said.
"Wholesale has also 'fallen through the cracks' of the sector-specific support offered by the government and so the introduction of these discretionary grants to help businesses like ours is very welcome. The grant has helped us to save jobs and the family business which my father has dedicated his whole life to."
SeeWoo has been forced to make 50 of its 120 staff redundant over the past 12 months.
The London-based wholesaler was preparing to axe 40 more staff in a further restructure prior to receiving the grant.
The funding will cover up to half of the business' rent and rates for the past year.
A Brent Council spokeswoman said: "Brent has acted quickly to help businesses, such as SeeWoo Foods, from the devastating financial impact of the pandemic. So far, we've processed £93.8m in Covid grants.
The council's Additional Restrictions Grant has enabled us to support businesses that fall outside the government's criteria for support, so that they will have an opportunity to recover successfully when the lockdown eases."
The grant comes as some wholesalers have criticised the government for a lack of guidance for councils on which businesses to prioritise and, according to Country Range Group CEO Coral Rose, creating "a postcode lottery".
Fairway Foodservice CEO Chris Binge added "The general amount a member in England has received is under £10k. There is no consistency in any of it. Different local authorities apply different criteria, some say 'no', one member was awarded £70 per day.
"The government guidance to local authorities and to our industry has been terrible. 'Discretionary' is a ridiculous word to use."
Ten Fairway members have received funding under the Additional Restrictions Grant scheme including: Tyneside, JMP, Edwards Drinks, Charles Saunders Foodservice and Total Foodservice.