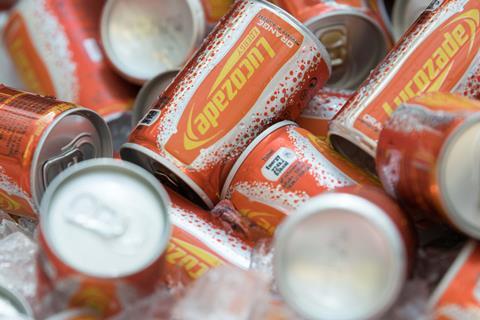 Lucozade has denied claims it has fallen victim to shrinkflation.
Shoppers took to social media this week to air their frustration at finding one-litre bottles of Lucozade Energy had been knocked down to 900ml – a 10% reduction in size – without a corresponding reduction in price on shelf.
The soft drinks giant responded quickly to complaints, tweeting it was "changing our 1 litre Lucozade Energy bottle to a 900ml size so we can continue selling it for £1 as we know it's an important price for our customers" and stressed "prices in store are set by the retailer".
In another tweet the brand added: "We make any changes to our drinks reluctantly, but if we're going to continue to sell Lucozade Energy for the long-term we have to occasionally increase the price. We do so rarely and we think we're competitive with the other drinks you'll see on store shelves."
A third tweet said the change meant the business could "continue to sell our drinks for the long-term and still make positive changes to our range – like new flavours and formats".
The brand's entire range of 1l bottles has been affected by the size change.
However, Lucozade owner Suntory Beverage & Food GB & Ireland told The Grocer it had reduced the RSP from £1.99 for a 1l bottle to £1.50 for a 900ml bottle, with retailers able to set their own prices.
A spokesman said the brand had "made a number of changes to our pack formats that help us to offer compelling value to our consumers across a range of drink-later occasions".
It was "introducing a 900ml bottle in place of 1l packs, a bigger 1.45l bottle this month and a 12-can 330ml multipack", he added.
"As part of our ongoing commitment to sustainability, we've used this as an opportunity to introduce a transparent label to our Lucozade Energy bottles, making the drinks far easier to recycle back into new bottles."