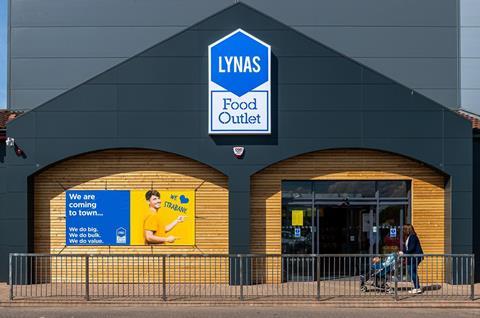 Northern Irish based foodservice wholesaler Lynas has opened its ninth retail store and revealed plans to double its estate in the next three years after "strong growth".
The new 9,000 sq ft 'food outlet' in Strabane, Northern Ireland, will be the family-owned wholesaler's second-largest unit and signals the start of an ambitious expansion period that is designed to take the number of stores to 18 by 2024.
The latest store will include a raft of new product ranges including artisan producer McColgan's sausage rolls, pies, and pastries, the Tree of Life healthcare range and more than 40 new US confectionery SKUs.
All the new products will be rolled out across Lynas retail stores next month.
Lynas own-brand butchery label Causeway Prime will also be available through the in-store 'butchery merchant' department.
The Strabane shop has been designed differently to its sister stores, featuring polished concrete floors and a walk-in chiller.
The new food outlet, situated on a retail park, has brought 10 new jobs to the Starbane area.
"This new concept that we are introducing to the customers of Strabane builds on the heritage of Lynas and brings a contemporary look and feel that caters to the needs of the modern day trade and retail customer," said Lynas Foodservice operations and retail director Gary Mills.
He added: "We believe it will be a very different shopping experience to what is currently in the market and we have confidence that we will bring this concept to further communities across Northern Ireland."
The wholesaler said it had seen "strong" sales growth across its retail division.