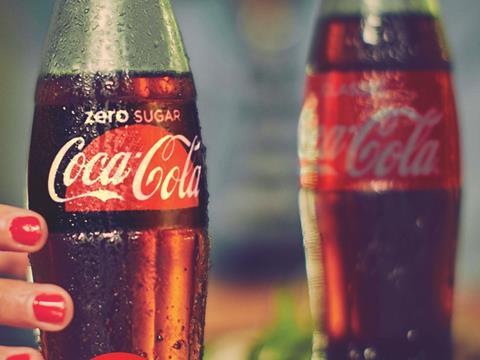 Food and drink M&A rebounded sharply at the end of 2020 as pent-up demand, optimism over post-coronavirus economic recovery and potential tax hikes encouraged deal activity.
The food and beverage industry saw 55 deals in the final quarter, found the Grant Thornton quarterly Bite Size M&A report, which was more than double the 27 in the second quarter and well up on the 34 in Q3. Year-on-year deal volumes were up 12% in the fourth quarter.
Announced deal value of £9.6bn was boosted by billion pound-plus mega-deals – the £6.8bn Asda deal and £1.3bn acquisition of Coca-Cola Amatil by Coca-Cola European Partners. Even without these deals, value outperformed Q4 2019 by 94% and Q3 2020 by as much as 147%.
The spike in activity bought to an end a weak overall year for M&A, with market activity paralysed earlier in the year by the coronavirus outbreak.
Deal volumes were down 25% year on year and, excluding mega-deals, values were down 48%.
However, Grant Thorntonnoted deal activity topped each of the three years following the 2008 economic crash and major corporates, like Diageo, Uniliver and Ferrero, remain active buyers.
GT's head of food and beverage Trefor Griffith said the uptick in activity at the end of 2020, which has continued into the new year, was driven by the requirement for continued consolidation, delayed sales processes returning to market and the strong performance of food brands driven by channel swap.
He also suggested speculation around a hike in UK capital gains tax was encouraging entrepreneurs to explore sales.
"It is heavily rumoured that capital gains tax will go up and that has already driven a number of people to explore selling their business – there is no question it has encouraged activity amongst SMEs and owner-managers," he said.
He suggested the long-term structural drivers of M&A in the food industry remained, given its continued level of fragmentation compared with consolidation in categories such as alcohol and soft drinks.
A number of private equity players are already taking advantage of opportunities to consolidate, such as PAI Partners acquiring Addo Food Group and Winterbotham Darby to merge the two chilled food companies and Exponent combining Asian wholesalers TRS and East End Foods.
Addtionally, Brexit is likely to be a long-term driver of cross border deals – both international companies buying UK assets to reach British consumers and UK firms looking for bases in the EU.
Overseas interest in UK and Irish companies notably bounced back in Q4, accounting for 18.8% of deals, a 233% increase on Q3.
UK and Irish companies buying domestically accounted for 60.4% of Q4 deals, while 20.8% involved UK and Irish companies buying overseas.