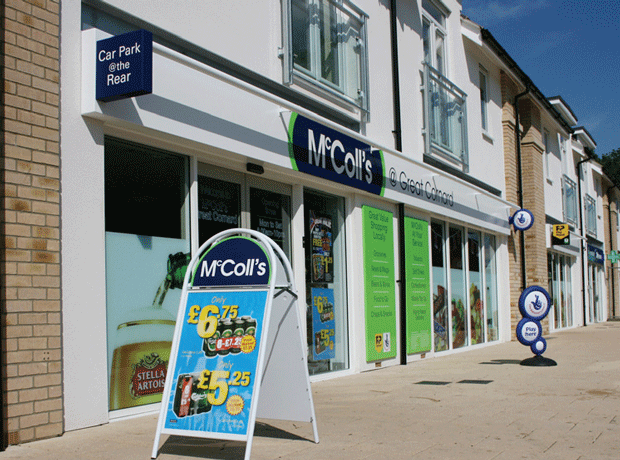 McColl's recorded a 12% growth in like-for-like sales for the year to November, boosted by strong demand since the onset of coronavirus.
CEO Jonathan Miller told The Grocer the growth was a "vindication of its strategy to focus on larger neighbourhood convenience stores".
Its strongest performance was delivered through the Morrisons Daily format, with significant like-for-like sales growth. McColl's is now reviewing the opportunity to convert further sites in the first half of next year, adding to the 31 trial stores in operation. Miller would not say how many more stores were set to convert but added that these typically had the highest proportion of grocery in its store estate. McColl's-branded stores with a bigger grocery offer had also enjoyed strong growth, he added.
He confirmed McColl's was set to retain the business rates relief it had been granted in relation to the pandemic, despite a flurry of grocers offering to pay it back last week. "We are grateful for the government relief," he said. "The financial impact of the crisis has outweighed the benefit from the rates relief and so we see it as appropriate support."
Full-year sales at McColl's grew 2.3% to £1.25bn. Adjusted EBITDA pre IFRS 16 is expected to be between £29m and £30m, down from £32.1m last year.
The company expects like-for-like growth to moderate in the new financial year, as the sales mix begins to normalise. Like-for-like sales growth in Q4 was 11.4%.
"As we look towards the festive period, the safety and wellbeing of our colleagues and customers continues to be our number one priority. I am extremely proud of all of our colleagues who have been working hard to keep supplying our neighbourhood communities with the food, goods and services they need," added Miller.
"The importance of neighbourhood stores has never been greater, and we are well positioned to continue enhancing our convenience offer by further developing our partnership with Morrisons, and further improving the quality of our estate and our overall customer experience."