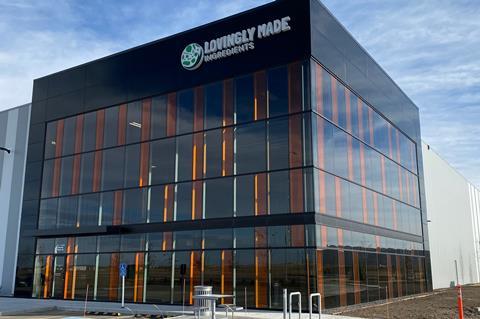 Meatless Farm is has set its sights on global domination with the opening of an entirely new wing of its business supplying plant-based proteins and ingredients to companies across the world.
Dubbed Lovingly Made Ingredients, Meatless Farm has opened a massive new facility in Calgary, Canada claimed to be the first of its kind at scale, with a second in the Netherlands due to open and begin production over the coming months, The Grocer can reveal.
The factory – which represents an investment of CAD$15m (£8.53m) – will allow Meatless Farm to continue to switch up and upgrade its own recipes as well as "producing customised plant proteins for selected external partners, across meat alternatives, bakery, snacks, cereals and more".
It will be able to produce up to 14,500 tonnes of plant protein ingredients by 2023, and would utilise "cutting-edge manufacturing processes to enable a significant reduction in water and energy use – a key challenge in plant-based protein production", said the brand.
"It's one thing to claim your fame and say you want to be global but if you have to buy your ingredients from someone else it dampens the potential," said Meatless Farm founder Morten Toft Bech.
"If any of these ideas we have in the plant-based sector about penetration are ever going to get to the levels [of the meat market] you need to build an infrastructure."
The additional capabilities would aid the brand on its mission to create proteins with increasingly better nutritional composition, he said, adding more control over its supply chain would allow it to keep its intellectual property better protected.
The brand has continually raked in money from investors in a series of fundraising rounds since its launch in 2016, with a total of £36m raised to date.
Meatless Farm has also this week kicked off a partnership with football club Real Madrid, which will see the duo "set out a joint pledge and plan to work together on raising awareness of the importance of reducing meat consumption to reduce the environmental impact of food, as well as inspiring change when it comes to health and wellbeing".