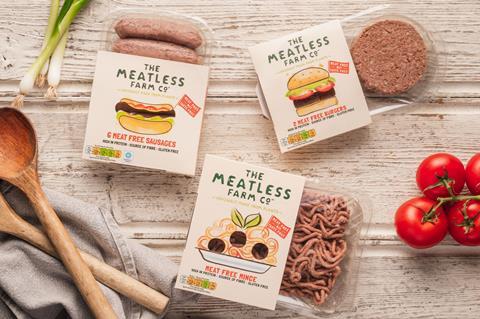 Meatless Farm is eyeing a future move into the lab-grown meat sector.
The plant-based pioneer's CEO Morten Toft Bech told The Grocer the brand was looking to potentially acquire not just other brands in the plant-based industry but those on the frontline of creating 'cell-based' meat in labs.
The growth of lab-grown meat was "an inevitable part of the transition away from animal protein", said Toft Bech. "And it fits with our mission of reducing industrialised animal agriculture – these types of products make sense.
"I think we can pull in some of these interesting products under our umbrella – although I do not know eventually how big the space will be. I don't have all the answers because there are ethical, regulatory and sustainability issues."
It comes as the brand has just launched a completely separate wing of its business called Lovingly Made Ingredients, which will manufacture and sell plant-based proteins to companies across the world.
With its new manufacturing capabilities, it now planned to launch "13 to 14 SKUs" over the coming years, said Toft Bech, with a greater focus on chicken alternatives, ready meals and on-the-go products.