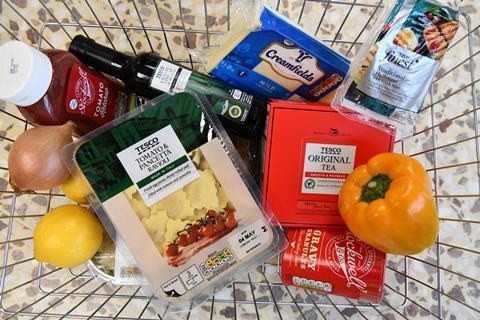 Shoppers face temporary shortages of some fresh foods and higher prices if the UK fails to strike a Brexit deal with the EU, the chairman of Tesco has warned (The Guardian). John Allan said a no-deal Brexit would trigger tariffs, "which can be quite substantial on some food items".
The chairman of Tesco has admitted it has stockpiled long-life goods in preparation for possible supply disruption at the end of the Brexit transition period (Sky News).
A Brexit threat to the British banger in Belfast has been lifted, Michael Gove has said, as the EU and UK declared peace over the food supply across the Irish Sea (The Guardian).
Asda has joined the growing number of retailers to announce they will not open on Boxing Day to give staff a break (The Telegraph).
Dairy farmers have until the end of next year to prove they are no longer killing male calves on-farm under new rules which will apply to nearly all UK farms from January, the Guardian has learned.
Hut Group founder Matthew Moulding has turned 74 employees into millionaires over the past decade by handing out free shares (The Telegraph).
Couriers for Just Eat will be offered holiday pay, sick pay and pensions contributions in a move away from the gig economy model (The Times £).
The British company said its riders will be employed full-time, part-time or on zero hours contracts, instead of being paid for each job they complete. They will be entitled to the minimum wage, as well as holiday, sick pay, pension contributions and other benefits such as maternity or paternity leave (The Mail).
British American Tobacco has lowered its predicted blow from the Covid-19 pandemic despite taking a significant hit from the withdrawal of its Glo Sens e-cigarette in Japan (The Mail).
A dozen retail industry veterans have urged High Street business rates relief to be extended past April (The Mail).
The food delivery company DoorDash started trading on the New York stock exchange on Wednesday at a price that will value the largely profitless business at over $39bn (The Guardian). The value of the company has soared during the coronavirus pandemic as people have turned to food delivery.