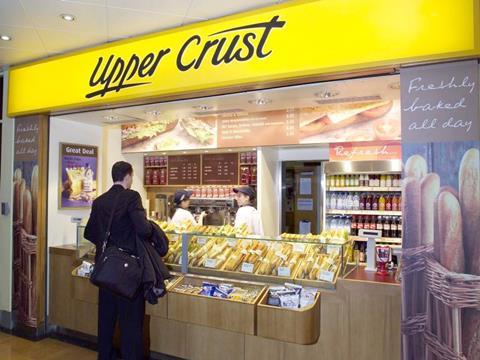 SSP, the owner of Caffè Ritazza and Upper Crust, has revealed a £300m pre-tax loss and reiterated that it did not expect sales to return to pre-Covid levels until 2024 as international travel restrictions and new outbreaks of coronavirus continue (The Financial Times £).
SSP Group said that this month sales were down 70% on 2019 levels, an improvement on the 78% fall reported in the second quarter, reflecting better trading in the UK and America (The Times £).
SSP Group operates its food and beverage branches in 35 countries, and its sales of takeaway sandwiches and coffees plunged by 79% to just under £257m in the six months to the end of March, down from £1.2bn a year earlier (The Guardian).
SSP recorded a pre-tax loss of nearly £300m for the six months ending March compared to £34.3m the previous year as trade across the world remained severely depressed (The Mail).
Nils Pratley in The Guardian takes a look at the executive pay row brewing at Morrisons ahead of today's AGM. "Note that Tesco's pay committee, guilty of many pay excesses in recent years, told its executives they would have to go without bonuses in the pandemic year," he writes. "At Sainsbury's, the new chief executive, Simon Roberts, was too embarrassed to take £1m of his discretion-adjusted award. It's not obvious why Morrisons' top crew deserve special treatment."
As reported in The Grocer earlier this week, Oatly, the Swedish oat milk maker with a market value of $15bn, has taken legal action for trademark infringement against a Cambridgeshire-based family farm over its PureOaty drink (The Financial Times £).
The Bank of England is facing its biggest policy challenge since Black Wednesday because of the looming threat of inflation, its chief economist has warned (The Times £).
The Times (£) takes a look at the rivals hoping to take the crown off Camelot and win the lottery.
The UK's competition watchdog is planning a formal competition investigation into Amazon, mirroring a continuing investigation by the EU, according to three people familiar with the situation (The Financial Times £). The Competition and Markets Authority has been analysing Amazon's business for months, focusing on how the online retailer uses the data it collects on its platform.