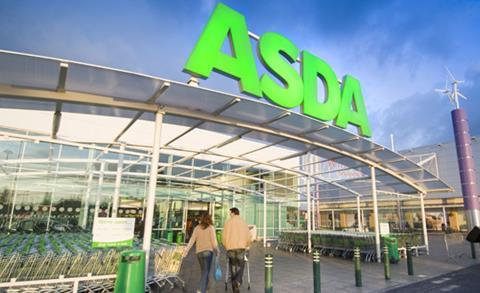 Asda is to deliver groceries to customers when they are not at home in a major escalation of the supermarkets arms race for online shoppers (The Sunday Telegraph).
Asda is placing secure delivery boxes outside homes as it readies for a post-lockdown world where shoppers are no longer home to receive grocery orders (The Observer).
Meal kit business Gousto is forging ahead with plans for a London stock market listing by recruiting former Alliance Trust CEO Katherine Garrett-Cox as its new chairman (Sky News).
Smol, a laundry detergent subscription service founded by two former Unilever directors, has raised $34m (£24.3m) to take on their former employer (The Sunday Times £).
Tesco has been accused of trying to "legitimise late payment culture" via a scheme which links the early settlement of its debts to asking suppliers to improve their green credentials (The Times £).
The Grocer looked at the scheme in-depth last week in an analysis, asking what it means for suppliers and if there is a catch.
A new discount retail chain is bucking the trend of high street closures with plans to open 50 shops across Britain (The Times £). JTF Central is on track to open its first store in a former Mothercare shop in Hull, which will soon be followed by ambitious expansion plans that it claims will create 2,000 new jobs.
Start-ups and multinationals are competing in a $17bn plant-based drinks market that mixes science and shifting consumer tastes. The Financial Times (£) analysing the battle for the future of milk in a 'Big Read'.
"Shopify is surfing a wave of online retail amid the coronavirus storm," says the headline in The Sunday Times (£). The Canadian company is presenting a different vision of what Big Tech can offer, its boss tells the paper.
American fast food chain Wendy's is planning to create 12,000 jobs as it returns to Britain for the first time in more than two decades (The Telegraph).
American fast-food chain Wendy's has cooked up plans for a comeback, preparing to open up to 400 UK burger bars in competition with Burger King and Five Guys (The Sunday Times £).
Wendy's international boss Abigail Pringle said it will 'steal market share' in the UK from both its major rivals, starting with an outlet in Reading which opens on 2 June (The Mail on Sunday).