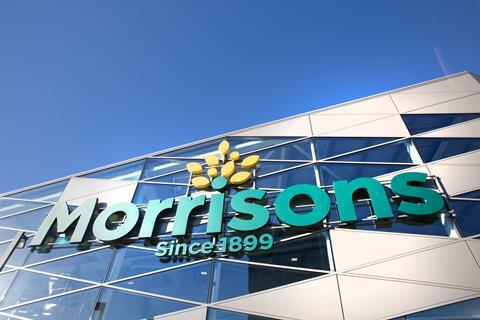 Morrisons suffered the UK's largest investor rebellion over pay this year as 70% of shareholders voting rejected the supermarket chain's remuneration report (The Financial Times £). Morrisons has suffered one of the biggest shareholder revolts over pay in British corporate history (The Times £). Morrisons shareholders have voted overwhelmingly against the award of millions of pounds in bonuses to executives who missed profit targets during the pandemic, in one of the biggest shareholder rebellions of recent years (The Guardian). Pirc, the shareholder advisory group that urged investors to reject Morrisons' plans, said the revolt was one of the biggest on record (The BBC).
Morrisons has defended increased executive rewards as profits tumbled during the coronavirus crisis last year, following a massive investor revolt (Sky News). The supermarket said it will re-engage with shareholders, but defended its decision to "adjust" bonuses for its top managers (The Telegraph). The investor revolt follows a year of job losses, dividend cuts and unprecedented taxpayer support at Morrisons (The Daily Mail).
BrewDog, the fast-expanding craft beer firm, has apologised to former employees who accused the company and its co-founder James Watt of fostering a "culture of fear" in which workers were bullied and "treated like objects" (The Guardian). Dozens of former staff at the UK's largest craft brewer, BrewDog, have accused the company of fostering a "culture of fear" and misogyny in an open letter (The Financial Times £).
Brewdog co-founder James Watt has apologised and vowed to "listen, learn and act" after a group of ex-employees joined together to allege a culture of fear at the company (Sky News). A co-founder of Brewdog has promised to listen and learn from savage criticism of the beer company by 60 ex-staff. James Watt told the BBC claims of a "culture of fear" and "toxic attitude" were tough to hear, but said they would help make him a better chief executive (The BBC).
The Guardian charts BrewDog's journey from 'punk' brewery to beer behemoth. Despite its rapid growth, the Scottish brewer has been dogged by controversy – including claims of poor working conditions. (The Guardian)
National Lottery sales broke the £8billion barrier for the first time last year, as Britons stuck at home turned to lottery tickets, online games and scratch cards (The Daily Mail). The UK's National Lottery raised its highest-ever amount for good causes in 2020, generating £1.2bn for coronavirus relief schemes, as its operator prepares its bid in the contest to retain its licence (The Financial Times £). Camelot recovered from a tough first half of the year to report record annual National Lottery sales of £8.37 billion, giving the company a boost in the race for the next licence (The Times £).
It is quite a change in fortunes from four years ago, writes The Daily Mail, when CEO Nigel Railton was installed as chief executive. At that point, he admits the National Lottery had come adrift. (The Daily Mail)
Starbucks has been hit by supply shortages in the US meaning some drinks are unavailable for customers. The coffee chain said it was seeing "temporary supply shortages" for items such as oat milk. (The BBC)
John Lewis is set to become the largest retailer in the UK to offer employees six months' equal parental leave, as well as two weeks' paid leave for those who lose a child during pregnancy (The Financial Times £). The John Lewis Partnership has become the latest British business, and the first major retailer, to equalise the parental leave it offers employees (The Guardian)
John Lewis's 5,000 office-based staff will work from home three days a week as the retailer said it will advertise all new vacancies with a flexible working option. (The Telegraph)
Oatly, the plant milk maker backed by Oprah Winfrey, is in a court battle with a Cambridgeshire farm over alleged trademark infringement. (The BBC)
Mike Ashley's retail chain Frasers Group and the chemist Boots are among a small group of tenants yet to strike a peace deal on unpaid rents, according to landlords. (The Financial Times £)
Amazon could be fined more than €350 million by a privacy regulator over its collection and use of data across the European Union. (The Times £)
It is being hailed as the biggest technological advance in beer dispense since the "widget" more than three decades ago. Draught Guinness, which until now has always been dispensed from traditional beer kegs kept in pub cellars, will soon be available from a can. (The Times £)
JBS, the world's biggest meat processor, has paid an $11m (£7.8m) ransom after a cyber-attack shut down operations, including abattoirs in the US, Australia and Canada. (The Guardian)