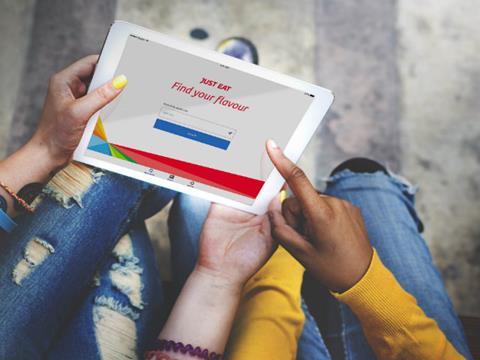 A surge in demand for lockdown takeaways produced mouthwatering revenues at Just Eat Takeaway.com last year, but the cost of expanding amid rising competition sent the FTSE 100 food delivery operator tumbling into the red (The Times £).
The group, formed by the £6bn merger of London-listed Just Eat and Dutch group Takeaway.com last year, said sales soared 54% in 2020 but operating losses mounted to €107m (£92m) from €78m a year before (The Guardian).
Just Eat Takeaway threw down the gauntlet to rivals as it announced a rapid surge in demand from customers stuck at home (The Mail).
The Financial Times (£) looks at Deliveroo's challenge to serve up growth after IPO.
Ahead of full-year results this morning, The Telegraph looked at the five questions Sharon White must answer to save John Lewis.
UK food manufacturers are facing millions of pounds in extra costs because of Brexit red tape from next month when the European Commission introduces new layers of bureaucracy on food imports, the industry has warned (The Financial Times £).
The government has defended new investment tax breaks that are likely to benefit Amazon, insisting that the tech giant's low UK tax bill should be addressed through international action (The Times £).
Regulators in Brussels are struggling to gather enough evidence to bring antitrust charges against Amazon, despite working on the landmark case for nearly two years, according to people with direct knowledge of the matter (The Financial Times £).
Food and agritech companies are starting to seek public capital, riding the wave of green investing and changing consumer tastes (The Financial Times £).
Marks & Spencer is to sell rival lingerie brands for the first time as part of a new initiative to boost sales on its website (The Guardian).
Marks & Spencer is beefing up its third-party brands offering by adding further names to its website as it fights to attract and retain customers (The Telegraph).
The restaurant operator behind the Wagamama and Frankie & Benny's brands bolstered its financial position by launching a £175m equity raising after "a grim 12 months" of widening losses (The Times £).