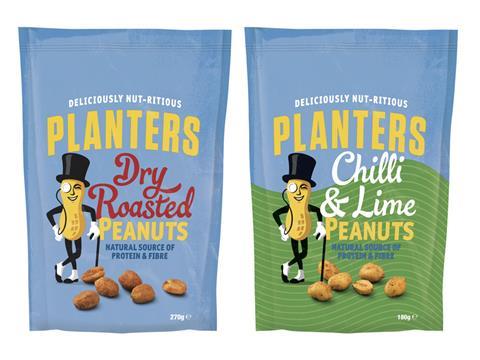 Kraft Heinz has agreed to sell its Planters peanuts and snacks business to Hormel Foods for $3.35bn as the maker of Heinz tomato ketchup seeks to shore up its balance sheet and boost growth. (The Financial Times £)
The FT's Lex column writes: "Perhaps sellside M&A will prove easier for 3G and Warren Buffett than purchases… Divestitures are always risky. Even if cash is received, profits are permanently lost. However, the implied enterprise value-to-ebitda multiple of 15 times is juicy enough to make the deal more than worth it. Kraft Heinz itself trades at just 10 times." (The Financial Times £)
The private equity-backed billionaires buying Asda have raised the largest-ever sterling junk bond, with investors piling in to the £2.75bn debt sale backing the UK's biggest leveraged buyout in more than a decade. (The Financial Times £)
The FT's Alphaville highlights the complex structure behind the leveraged buyout of Asda. "When Chancellor Rishi Sunak welcomed the deal in October, he spoke of how happy he was to see the supermarket back under UK ownership. Not sure about you, but we're pretty sure neither Luxembourg or Jersey are in the UK. Let's not nitpick though." (The Financial Times £)
It was a case of three strikes and out for the private equity firm stalking Marston's after it announced that it would not be sweetening its £690 million bid proposal for the pub company (The Times £). Shares in Marston's plunged nearly 13% after an American private equity suitor abandoned plans for a takeover (The Daily Mail).
A large shareholder in French consumer goods group Danone has called on its board to make governance reforms and overhaul its leadership, echoing demands made last month by activist fund Bluebell Capital Partners. (The Financial Times £)
French dairy group Danone's relationship with its investors is turning increasingly sour… The spotlight on chief executive and chairman Emmanuel Faber is growing brighter. Both sets of investors are unhappy about Faber's dual role, while Bluebell wants a new chief executive altogether. (The Financial Times £)
Lockdown restrictions prompted consumers to restock their cupboards with snacks and drinks in the latest quarter, enabling PepsiCo to beat expectations (The Times £). PepsiCo expects to increase sales this year after demand for chips and sodas from housebound consumers helped the food and drinks company produce a bigger than anticipated rise in revenues in the last three months of 2020 (The Financial Times £).
Disruption to the flow of goods between the Britain and Europe will get worse before it gets better, MPs have been warned (The Telegraph). Food exports to the European Union fell by as much as 60% at the start of the year as traders and officials struggled to adapt to post-Brexit arrangements, MPs have been told (Sky News).
One of the world's biggest producers of port has notched up soaring sales as British drinkers stock their drinks cabinets with fortified wine during the pandemic. (The Telegraph)
Record purchases by China have sent corn prices soaring since the end of last year, leaving farmers and analysts pondering how long the surge can be sustained. (The Financial Times £)