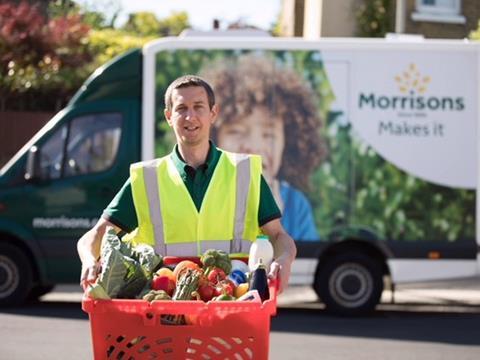 Morrisons has reported a surge in sales of fuel and takeaway meals in recent weeks, as life in the UK slowly returns to normal (The Guardian).
The supermarket posted a 2.7% increase in like-for-like sales excluding fuel in the three months to the end of April compared to the same period last year, when the pandemic just started and people were stockpiling (The Mail).
Summer sporting events will boost demand for beer, barbecue food and other supermarket products after months of lockdown, the boss of Morrisons predicted yesterday as his company beat first-quarter sales forecasts and hinted at an improved dividend (The Times £).
The boss of Morrisons has hinted at further price cuts and said the supermarket will expand its delivery deal with Amazon as it ramps up the battle to win shoppers (The Telegraph).
Supermarket chain Morrisons has said it intends to "refresh" its capital allocation plans later in the year as profits recover from the impact of Covid-19, a hint that it will step up cash returns to investors (The Financial Times £).
Shares in THG, formerly the Hut Group, surged as much as 15% on Tuesday as investors digested news of a $1bn equity issue and a wide-ranging investment and co-operation agreement with a unit of Japan's SoftBank (The Financial Times £).
Hut Group wants to be a British Amazon, but getting its hands on SoftBank's billions is the easy part, The Telegraph says in its City column.
Matt Moulding is on a mission to turbocharge tech success after Hut Group's Softbank deal, The Times (£) says.
A business column in The Times (£) examines the work still to be done by the "pumped-up" Hut boss.
The boss of Just Eat Takeaway.com aimed an astonishing rant at analysts yesterday, claiming that "some can't even do basic maths" (The Times £).
Of the six banks that worked on the Deliveroo flotation, four have conceded that the shares are no longer worth what they were priced at before the IPO (The Times £).
Wine and spirits maker Moët Hennessy is anticipating a "post-Covid renaissance" as consumers flock to newly reopened bars and restaurants and splash out on pricier brands on a quest for celebration (The Financial Times £).
Revolution Bars Group saw its share price climb by 14.1% after it said its bars had traded 'extremely strongly' since some of them reopened last month (The Mail).
Burger chain McDonald's has announced it is partnering with the White House to promote vaccination information on its coffee cups (The Guardian).
The FTSE 100 endured its worst day in almost three months as heightened concern over inflation triggered a sell-off in global equities (The Times £).