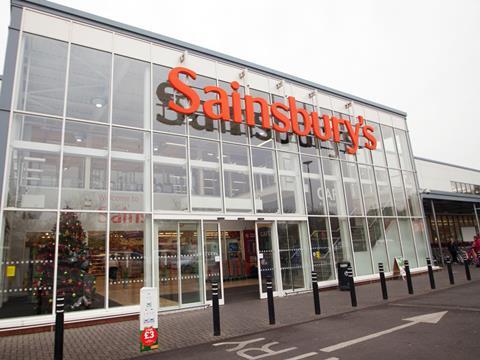 A billionaire investor known as the "Czech sphinx" has launched a raid on Sainsbury's – sparking speculation that Britain's second-biggest supermarket could be targeted in a deal to take it private (The Telegraph). The Czech billionaire who has a 13.1% stake in Royal Mail has topped up his holding in J Sainsbury, lifting his investment to 9.99% and making him the second largest shareholder in the supermarket chain (The Times £).
Britons' appetite for a takeaway during the latest Covid-19 lockdown led to a near-doubling in orders over the last three months at Just Eat Takeaway.com (The Guardian). Food delivery giant Just Eat Takeaway has continued to boom during lockdown as it revealed orders soared to 200 million in the first quarter of the year (The Daily Mail).
Investors snapped up Just Eat Takeaway shares after customers cooped up at home splurged on deliveries in the first three months of the year. (The Daily Mail)
The boss of Just Eat Takeaway.com launched a thinly veiled swipe at Deliveroo yesterday, calling into question its ability to make a profit from the food delivery model (The Times £). Just Eat boss has plenty of appetite to finish off Deliveroo, writes The Telegraph. Jitse Groen has gone for the jugular on Deliveroo's stock market flop, putting him at risk of hubris, but he is in the fight to win it (The Telegraph).
John Lewis has hired a senior director from Experian to help expand its financial services arm as it ramps up plans to become less reliant on physical stores. (The Telegraph)
Exports to the EU partly rebounded in February after a record slump to start the year while the wider economy also returned to growth, official figures show (Sky News). Trade between the UK and EU partially recovered in February, after a steep drop in January following Brexit (The BBC).
The UK economy returned to growth in February despite continued pandemic-related restrictions, as businesses and consumers adapted and prepared for the relaxation of lockdown. (The Guardian)
The boss of Revolution Bars has urged a swifter exit from lockdown after hospitality's reopening. (The Daily Mail)
One of Britain's biggest property firms Land Securities collected little more than a third of the rent due from retailers during the last quarter and is still owed £33m. (The Times £)
W Galen Weston, the patriarch of one of Canada's wealthiest families and a retail titan, has died aged 80. Weston was the third generation of his family to lead George Weston Limited, an already-prosperous retail empire founded by his grandfather, which he expanded significantly. (The Guardian)
France's LVMH has delivered forecast-beating first-quarter sales driven by US and Chinese consumers putting the pandemic behind them and flocking to its biggest brands such as Louis Vuitton and Dior. (The Financial Times £)