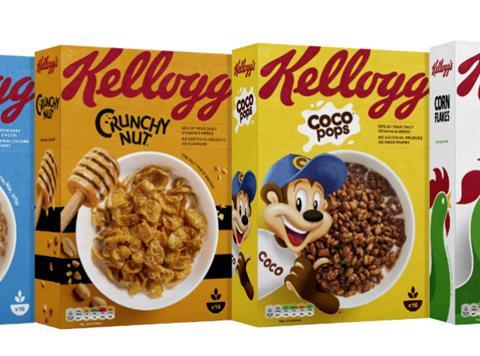 It's a very quiet morning in the papers for food and drink news.
Kellogg's has promised to cut sugar in its children's cereals by 10% and salt by 20% (Sky News). The move, part of a decade-long plan, will lead to all the food company's cereals no longer being high in fat, salt and sugar by the end of next year.
The pandemic's grip on the economy is loosening with new official data showing a sharp rise in hospitality job adverts and heavy credit card spending on eating out (The Times £).
McDonald's is raising hourly wages for more than 36,500 of its employees in the US in a sign of growing pressure on restaurants and other businesses to increase pay and other incentives as they struggle to hire workers (The Financial Times £).
Chinese ecommerce group Alibaba swung to its first quarterly loss since its US listing six years ago as a record fine levied by Beijing authorities weighed on its earnings (The Financial Times £).
A fine of almost $3bn imposed by Beijing officials has dragged the Chinese digital retail group Alibaba into the red for the first time since it went public eight years ago (The Times £). The world's second-largest ecommerce group reported a 64% surge in revenues to $28.6bn in the first three months of the year.