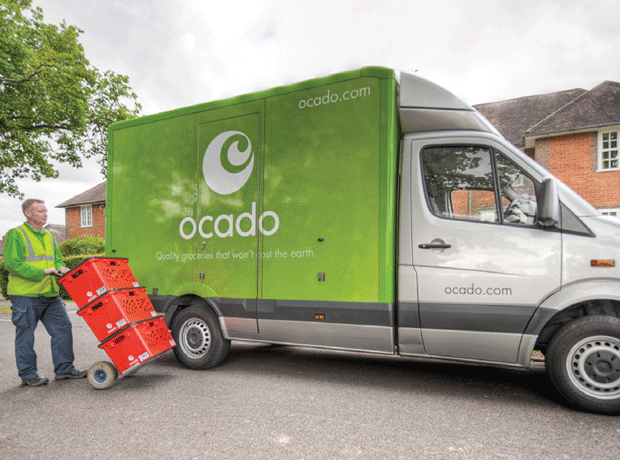 Online grocer Ocado paid its chief executive about 2,600 times its average worker last year, according to new research that shows the yawning gap in wages between the boardroom and the shopfloor across British industries (The Financial Times £).
A report by the High Pay Centre showed that FTSE 100 chief executives earn 73 times more, on average, than the typical employee and 109 times more than their lowest paid staff (The Times £).
Unions have described companies who pay their chief executives huge multiples of their workers average salary as obscene, and called on ministers and shareholders to act to end the "runaway train" of inequality in corporate Britain (The Guardian).
Ocado has hit back in a legal dispute with Norway's Autostore over robots by filing a counterclaim of patent theft (The Times £).
Retail job losses drove a record fall in UK employment over the summer, and are set to continue as the Covid-19 pandemic accelerates the shift from store-based sales to online shopping (The Financial Times £).
Pub and restaurant bosses have warned of jobs "carnage" in the new year as official figures revealed redundancies hit record levels, with the hospitality sector bearing the brunt of the losses (The Telegraph).
British MPs have been put on standby for an extended House of Commons sitting next week, as hopes rise in Westminster that a post-Brexit trade deal with the EU could be ready for approval before Christmas (The Financial Times £).
The pound picked up last night on prospects that a Brexit deal could be within reach (The Times £).
Downing Street has watered down a key demand over post-Brexit fishing rights as part of a broader compromise, EU sources said as Germany's ambassador in Brussels said there was a chance of a deal by the weekend (The Guardian).
Fresh festive food worth millions of pounds – including whole turkeys, lobsters and truffles – could be heading for the bin as restaurants and bars in London and parts of the south-east move into tier 3 coronavirus restrictions from midnight (The Guardian).
The Mail examines the "classic rags-to-riches fairy tale" of The Hut Group CEO Matt Moulding.
Taxpayers are facing a hit of up to £26bn because the government failed to "strike the right balance" between rescuing companies and protecting the public purse with an emergency loan scheme, MPs have warned (The Times £).
An influential group of MPs has accused the Treasury of having a 'woefully under-developed' system for recovering Bounce Back loans, as the taxpayer could be on the hook for £26bn of bad debt (The Mail).
One of the biggest owners of shops and restaurants in central London has posted an annual loss of almost £700m after only half its rent was paid during the pandemic (The Times £). Shaftesbury, which owns Chinatown and Carnaby Street, swung to a loss in the year to the end of September from a profit of £26 million a year earlier.