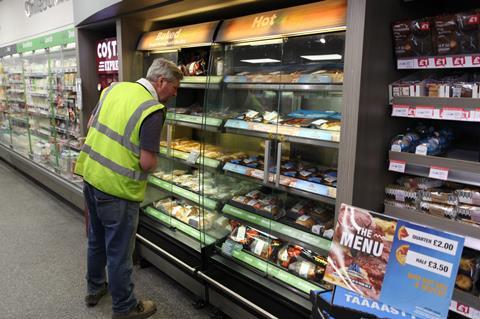 SSP Group, the airport and railway caterer behind Upper Crust and Caffè Ritazza, predicted that passenger numbers would not return to pre-Covid levels until 2024 as it tapped its shareholders for £475m of new funding (The Times £).
SSP, which has already cut 14,000 jobs globally in the past year, said it burnt through £120.1m in the four months to the end of January (The Mail).
The Lex column in The Financial Times (£) says the well-flagged rights issue should put this former UK stock market darling back on its feet.
The Lex column in The Financial Times (£) also looks at the chocolate market and say there are opportunities for investors at the upper end of the market.
The Financial Times (£) examines the fall from favour of ousted CEO Emmanuel Faber. While the move marked a victory for the activist investors "it marked a loss for those who prized the 57-year-old as a powerful advocate of the view that businesses must become more sustainable and forge a purpose alongside making profits".
Ocado has given its eponymous food range a facelift, with 100 new products and less packaging, as part of a major rebrand that is ditching its trademark green for purple to stand out in an intensifying online grocery war (The Guardian).
Faux meat and dairy start-ups pulled in record funding last year, new data has shown, as early-stage investors hunted for the new Tesla of food tech (The Financial Times £). Venture capitalists, angel investors and big food companies placed their bets on 170 alternative protein start-ups in 2020, with funding totalling $3.1bn, up from $1bn the previous year, according to US alternative protein research and lobby group the Good Food Institute.
The boss of Just Eat Takeaway saw his pay for the past year jump by more than half as sales rocketed (The Mail). Billionaire Jitse Groen was handed £970,000 for the year to December, a 57.9% increase on his £617,000 remuneration for 2019.
Company directors will have to provide justification for dividend payments and face the threat of their bonuses being clawed back if they do not act in the interests of customers and employees under wide-ranging government proposals designed to prevent more controversial corporate collapses (The Times £).
Stonegate, the UK's largest pub company, has reported a £746m pre-tax loss after the coronavirus regulations forced it to close the majority of its pubs and turn to investors and debt markets for an extra £1.4bn funding (The Financial Times £).
Stonegate Pub Company, which is controlled by TDR Capital, the private equity firm, took the market by surprise in 2019 by announcing a £3bn acquisition of Ei Group, formerly Enterprise Inns, propelling it to the number one spot (The Times £).