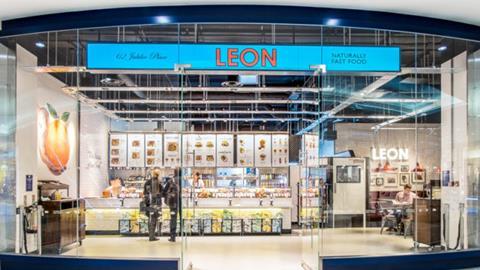 EG Group, the petrol station business whose billionaire founders have pushed for rapid growth through debt-fuelled acquisitions, has bought healthy fast-food chain Leon for £100m as it expands into food retailing (The Financial Times £). Leon has been sold for an estimated £100 million to the billionaire brothers who are buying Asda (The Times £). The billionaire brothers behind the petrol station business EG Group have snapped up the fast food chain Leon Restaurants for £100m, just months after acquiring supermarket chain Asda (The Guardian). More than 70 Leon restaurants across the UK and Europe have been sold to the brothers' giant petrol forecourt business EG Group (The BBC). Mohsin and Zuber Issa are understood to have agreed to buy the business, co-founded by Boris Johnson's food tsar Henry Dimbleby, in the early hours of Saturday (The Daily Mail).
The billionaire Blackburn brothers behind Asda are closing in on taking control of Caffe Nero after buying up the struggling coffee chain's debts. (The Telegraph)
Yo! Sushi, the conveyor-belt sushi chain, is exploring a stock market listing as it invests in a major expansion into supermarkets and the US and seeks to navigate a post-Covid recovery. (The Telegraph)
Poundland's owner is snubbing London to pursue a €4.5bn (£3.9bn) listing in Warsaw after months of deliberations about a flotation that would have further bolstered the ranks of listed retailers on the London stock market. (Sky News)
Ocado is investing £10m in a self-driving vehicle start-up as it seeks to build its own autonomous vans (The Telegraph). Ocado is to start designing robots that can enter a customer's house and place their shopping in the kitchen (The Times £). Ocado has invested £10m in a self-driving vehicles company that brings us a step closer to a world where online grocery orders are picked, packed and delivered entirely by robots (The Guardian). Ocado has revealed plans to develop self-driving delivery vehicles and "kerb to kitchen" robots as part of a tie-up with tech firm Oxbotica (Sky News). Ocado has announced it will pump £10million into driverless vehicle software start-up Oxbotica to help create self-driving vehicles and 'kerb-to-kitchen' robots in a bid to slash the cost of delivering groceries to people's homes (The Daily Mail).
The chief financial officer of Asda is leaving the company after speculation that several senior staff were gearing up to go after its sale to new owners. (The Times £)
A damning report by an influential City firm has warned the value of loss-making Deliveroo could plummet by another £1.8billion, raising fears over how the company has been governed. (The Daily Mail)
The company behind the Scotch Malt Whisky Society, Artisanal Spirits Company, is exploring an Aim listing with a rumoured valuation of between £80 million and £100 million. (The Times £)
The head of France's foie gras producers' association has said she is "shocked and outraged" that the British government is considering banning imports of the product. (The Guardian)
The chief executive of the Co-operative Group will receive a bonus of more than £1m this year despite the mutual choosing not to relinquish business rates relief. (The Financial Times £)
Domino's Pizza Group faces a shareholder revolt at its annual meeting on Thursday after two City advisers panned its executive pay. (The Daily Mail)
Green campaigners have urged higher prices for so-called bags for life after dramatic sales increases at some retailers since the ending of sales of single-use plastic carrier bags. (The Guardian)
UK pub and restaurant owners have warned of staff shortages after thousands of workers left the hospitality industry to return to their home countries or take other jobs during the pandemic (The Financial Times £)
A family-owned office cleaning company has held talks with an American private equity firm connected to ex-Tesco boss Sir Terry Leahy about a takeover. (The Daily Mail)
Eventually the skies will reopen and yesterday RBC picked WH Smith, the retailer, as a prime beneficiary of the "strong pent-up demand for travel" once the pandemic has passed. (The Times £)
How Covid is driving an unlikely renaissance of the British retail park. Often dismissed as soulless, out-of-town sites have become a rare bright spot for stores during the pandemic. (The Financial Times £)