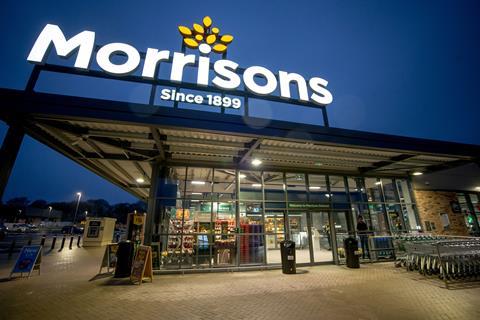 Private equity giant Clayton, Dubilier & Rice is poised to kick off a bidding war for Morrisons amid mounting opposition to the £6.3 billion offer on the table for the grocer from a consortium led by American buyout rival Fortress. CD&R is understood to have been lining up equity and debt financing for a counterbid that could come as soon as this week. (The Times £)
Fortress's £6.3billion takeover of Morrisons moved a step closer after the competition watchdog cleared the path for the deal. The private equity-led consortium yesterday revealed the Competition and Markets Authority had confirmed it will not intervene if shareholders vote its 254p-per-share offer through next month. (The Daily Mail)
Alex Brummer in The Mail again calls on shareholders to block the deal. "Morrisons is not just a grocer. It is a farmer, landowner, a fishing company and a food producer, all of which could be damaged by private-equity ownership in terms of food security and higher prices for consumers… The power of investors to overturn corporate actions they don't like should not be underestimated." (The Daily Mail)
Deliveroo is considering pulling out of Spain, citing the "disproportionate level" of investment required to keep it competitive in a market that accounts for 2 per cent of its gross transaction value (The Financial Times £). Deliveroo has announced plans to pull out of Spain only months after the government promised a law to give gig economy workers greater employment rights (The Guardian).
Supermarkets could face a "summer of disruption" to milk deliveries if widespread driver shortages amid the Covid pandemic are not addressed, according to the UK's biggest dairy supplier (The Guardian). Up to a quarter of supermarket milk deliveries by the UK's biggest dairy supplier have been unable to get through because of a shortage of lorry drivers (Sky News).
Lab-grown dairy is the future of milk, researchers say. Startups are joining the race to create first imitation cow's milk by artificially reproducing proteins in curds and whey. (The Guardian)
The founder of the world's biggest plant-based meat firm says a tax on meat could get people to cut their consumption of animal-based products. Beyond Meat boss Ethan Brown told the BBC he is in favour of a "pigouvian tax" on activities that create adverse side effects for society. (The BBC)
Inflation is the next item at the checkout – the forces of Brexit and Covid have combined to drive up costs across almost every part of the food supply chain. Supermarkets are looking to cover the cost of higher wages for HGV drivers and hiring thousands of temporary workers to plug shortages caused by the "pingdemic". (The Times £)
Aldi has been forced to increase wages for lorry drivers as the grocery industry tries to keep shelves stocked amid acute labour shortages. (The Times £)
Smoking costs the UK economy more than £19bn a year, according to a new report which urges the government to increase tobacco taxes to help society to become "smoke free". (The Times £)
The planned takeover of Vectura by one of the world's largest tobacco companies "stretches the boundaries of corporate morality", a US scientific research group has said. (The Times £)
The activist hedge fund shaking up Just Eat Takeaway is turning its focus to the food group's finance director after accusing it of "deeply flawed" communications (The Times £). Cat Rock's founder, wants the group to explore "strategic options" including selling its Brazilian business or merging with a rival such as Amazon, Delivery Hero or DoorDash (The Times £).
Chief executives are being urged to "think twice before they tweet" after an activist investor in Just Eat Takeaway criticised its chief executive for getting involved in social media spats. (The Times £)
Food suppliers lurch from pingdemic to paperwork mountain. The scheme to allow supply chain workers to avoid self-isolation is leaving companies confused and smothered by red tape. (The Telegraph)
'The global supply chain was not built for this': freight delays hammer US. Ports, rail yards and warehouses are straining to meet roaring consumer demand as economy recovers. (The Financial Times £)
Aldi has increased its wages for lorry drivers amid a chronic shortage of drivers across the industry. (The BBC)
Amazon has been hit with a record fine of more than £630 million for breaking European Union data privacy rules. (The Times £)
Brazilian frosts threaten costlier coffee as extreme weather has pushed the price of arabica beans up 30% in a week. (The Telegraph)
How Covid created a home hygiene boom – demand has also soared for soaps and antibacterial gels. Meanwhile, a panoply of new products has gone mainstream thanks to the pandemic: air purifiers, carbon dioxide monitors and UV sterilisers, among others. (The Financial Times £)