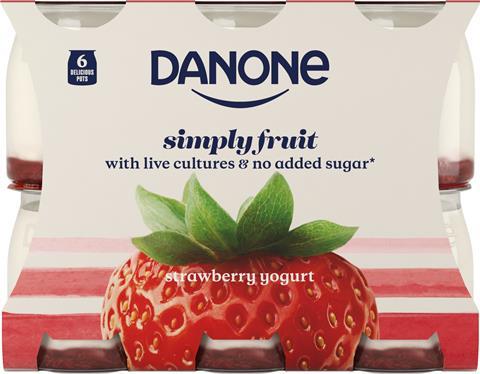 The board of directors of Danone has sought to calm an acrimonious public fight with activist shareholders by agreeing to split the chairman and chief executive roles now both held by Emmanuel Faber (The Financial Times £).
Morrisons has bought a Cornish seafood supplier and the deal comes with a trawler, making it the country's first supermarket to have its own fishing boat (The Times £).
The Yorkshire-based grocer said the deal would mean 80 per cent of their fish and shellfish will derive from operations it controls and make it the first British supermarket to possess a fishing trawler (The Mail).
The group behind the Wagamama and Frankie & Benny's restaurant chains has sidestepped the need to raise fresh equity after securing £500m of new long-term debt facilities (The Times £).
The Restaurant Group, which owns the Wagamama, Frankie & Benny's and Garfunkel's chains, has reported a jump in takeaway orders but warned it is burning through £5.5m a month in the latest Covid lockdown (The Guardian).
A comment piece in The Telegraph writes that Wagamama owner looks healthier after tucking into £500m deal. "Refinancing relieves Restaurant Group's debt-binge indigestion, leaving it in better shape as it prepares to reopen," the paper says.
Restaurant staff at the Tomahawk Steakhouse chain have been asked to lend the business a tenth of their wages in order to help it through the latest lockdown (The Guardian).
A former Trader Joe's employee said he was fired by the grocery store for requesting better coronavirus protection for workers (The Guardian).
US asset manager BlackRock and the sovereign wealth fund of Qatar will be cornerstone investors in the London flotation of Russian discount retailer Fix Price, which could value it at more than $8bn (The Financial Times £).
Rishi Sunak will use his Budget to launch a post-Brexit fightback by the City of London, setting in train new rules to help it compete with centres such as New York, Amsterdam and Frankfurt in attracting fast-growth companies (The Financial Times £).