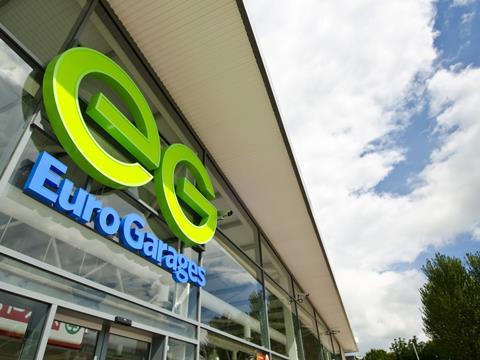 EG Group, the UK petrol stations company whose billionaire owners are buying Asda, is bringing in retail veteran Stuart Rose to improve governance after its auditors resigned over the matter last year (The Financial Times £). A former boss of Marks & Spencer has been appointed as chairman of the Issa brothers' petrol station empire as it tries to allay concerns about its corporate governance (The Times £). The new owners of Asda have appointed City grandee Stuart Rose as non-executive chairman of their petrol station empire following criticism of its corporate governance standards (The Telegraph). The appointment is a boost to EG's corporate credentials and its expansion ambitions (The Guardian). Zuber and Mohsin Issa hired the former Marks & Spencer boss amidst concerns over governance at EG Group, fuelling speculation the pair are preparing the ground for a multibillion-pound stock market listing (The Daily Mail).
Shops will start to run out stock within weeks if chaos at the borders does not ease, according to supply chain experts (The Telegraph).
A lorry load of potato crisps destined for a Northern Ireland supermarket was held up for two days because of Brexit checks, MPs have been told (The Guardian).
Freight traffic between Britain and the EU is down almost a third following the end of the Brexit transition, with new red tape and soaring transport costs prompting some small firms to suspend exports to the continent. (Sky News)
The pandemic 'puppy boom' has handed Pets at Home a double-digit sales boost, putting the retailer on track for a near-£80m profit. (The Daily Mail)
Almost 10,000 pubs and restaurants called time permanently last year, up 15% on 2019, as lockdowns took their toll of licensed premises (The Times £). Almost 10,000 licensed premises – including pubs, clubs and restaurants – closed permanently last year as the coronavirus crisis hammered the hospitality sector, according to new figures (Sky News).
Bars and restaurants should stay shut until May, a government adviser has said. They warn that reopening society too quickly could have a "disastrous" effect on the COVID R-rate. (Sky News)
Consumer goods giant Unilever has vowed that all workers whose employer directly provides goods and services to them will make a living wage by 2030. (The Daily Mail)