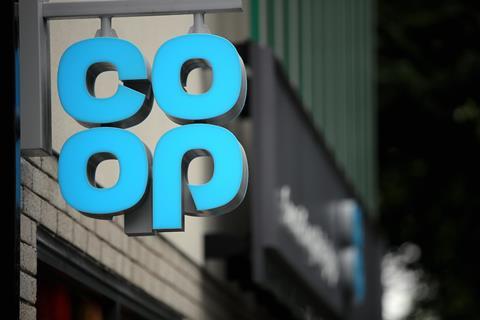 The Co-op retail chain has announced a shake-up of its store management structure which is expected to affect 2,000 staff. It is axing the role of team manager across most of its stores – though stressed there would be no compulsory redundancies and that all those affected would be offered alternative positions. (Sky News)
A surge in home coffee drinking helped Nestlé achieve its fastest quarterly sales growth in a decade as consumers snapped up Nespresso pods, Nescafé instant coffee and Starbucks-branded products (The Financial Times £). The shift to homeworking has turbocharged coffee sales during the pandemic, with global demand for the paraphernalia needed to make Americanos and espressos fuelling the biggest quarterly sales rise in a decade at Nestlé (The Guardian).
What is Nestlé doing that eludes serial disappointer Danone, asks the FT. "Portfolio mix explains part of the food duo's diverging performance. Nestlé is offloading bottled water assets, which fall foul of greener trends… Nestlé has also found new growth areas such as health and functional foods." (The Financial Times £)
Odey Asset Management has become the first hedge fund to be identified as having profited from shorting the shares of Deliveroo and what has been dubbed "the worst IPO in London's history" (The Times £). Odey Asset Management is betting against Deliveroo as the hedge fund industry circles the under-pressure takeaway delivery firm (The Daily Mail).
The boss of the John Lewis Partnership will not receive a pay rise this year after the business suffered heavy losses and took state support during the pandemic. (The Times £)
John Lewis is handing a £1.5m payoff to Patrick Lewis, the great grandson of the retailer's founder and the only remaining family member of the business, who is to exit in June (The Guardian). John Lewis has handed a £1.5m payoff to the great-grandson of its founder ahead of his departure from the retailer in June (The Telegraph).
Pizza Express is hiring 1,000 new staff as its gears up to reopen fully across the country amid the easing of lockdown restrictions (The Daily Mail). Pizza Express moves to hire 1,000 staff (after cutting 2,400 jobs last year) ahead of a rush of customers when COVID restrictions are due to fully end in June (Sky News).
Confidence among consumers has risen further as lockdown restrictions ease, but they are only cautiously optimistic, a survey has suggested. (The Times £)
Domino's Pizza Group saw sales jump by nearly a fifth in its first quarter as lockdown restrictions rolled on and people's desire for home delivered food continued. (The Daily Mail)