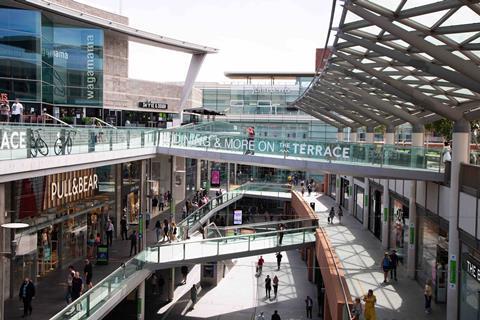 The story dominating the news this morning is the details of Prime Minister Boris Johnson's coronavirus lockdown exit plan.
All non-essential retail will reopen in April as part of Step 2 of the Government's roadmap out of lockdown (The Telegraph).
Boris Johnson has said that city centres will roar back into life when lockdown ends, as economists bet a bumper recovery will send output surging up to pre-Covid levels by Christmas (The Telegraph).
People in England could be issued with certificates confirming their Covid test and vaccine status, as part of a potential plan to help some sectors reopen this summer (The Guardian).
Business leaders warned that the chancellor must step in with support for struggling companies after the government revealed that the hospitality and leisure industries would not be allowed to reopen until after Easter (The Times £).
The boss of Marston's warned that more pubs would go under without urgent help as the Government prepares its roadmap for lifting lockdown (The Telegraph).
The consortium of investors in Mitchells & Butlers who have teamed up to support a £351m fundraising could back a more acquisitive strategy once the pubs company has been stabilised (The Times £).
German Doner Kebab, a franchise owned by the Hero Brands group, claims to be Britain's fastest-growing restaurant chain after unveiling plans to open 47 new outlets by the end of the year, creating 1,800 jobs (The Times £).
Rishi Sunak faces a £48bn black hole in his budget next week because of resurgent inflation fears, according to an analysis (The Times £).
Some leading UK high street retailers, including John Lewis, Halfords and Next, face potentially higher taxes if the government imposes a charge on online sales to fund a reduction in business rates, Financial Times calculations have shown.
The UK's pet food industry is struggling to export to the EU because of red tape, vet shortages and hauliers refusing to accept animal-based products in case they are stopped at the border (The Financial Times £).
At least one person has died and more than 200 children have been poisoned in an ongoing salmonella outbreak in the UK linked to cheap breaded chicken products containing Polish poultry (The Guardian).
A champagne brand owned by Jay-Z is to be expanded with help from LVMH (The Mail). The American rapper, who is married to pop star Beyoncé, purchased Armand de Brignac seven years ago.
Facebook is launching new shopping features in the UK in its latest effort to capitalise on the recent surge in ecommerce and take on rivals Amazon and eBay (The Telegraph).
US grocery delivery service Instacart is exploring the use of robotic warehouses to fulfil its orders, as it looks to streamline the process of ferrying items from stores into customers' homes (The Financial Times £).